crazy enough to work
Oprah & Rosie Endorse Storm Large
Portland singer and newly-minted memoir author gets a national boost from two powerful women.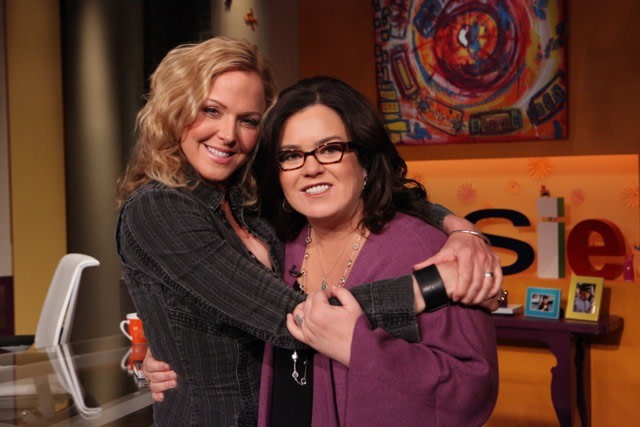 Looks like the press team that handles Portland singer/writer Storm Large is in for a busy, busy week (month? year?), kicking off with the following late-breaking announcement that she'll not only be featured on Rosie O'Donnel's The Rosie Show tomorrow night, but that her new memoir Crazy Enough has just won the blessing of the patron saint of women's experience:
Oprah Motherlovin' Winfrey.
This just in from Team Storm…
Recently, musician/actor/playwright/author Storm Large made a stop in Chicago to appear on The Rosie Show to chat with the host about her memoir, Crazy Enough (Free Press). The episode will air Tuesday, March 27th at 7pm et/6c on OWN: Oprah Winfrey Network. For the last week of The Rosie Show, Rosie O'Donnell sits down for thirty minutes with Large to discuss everything covered in the book, including sex, drugs, rock -and-roll, a mentally ill parent and some wild formative years.
Read Oprah's review of Crazy Enough…
Read Portland Monthly's review…
Crazy Enough was named Book of the Week by Oprah Magazine.com, who raves, "This week, we're in complete awe of the blunt, surprising memoir," while People Magazine's four-out-of-four-star review cheers that the book is "funny and touching," and the Huffington Post exclaims that Large is "a gloriously imperfect Storm!"
While these ringing accolades are sure to help this multifaceted hometown hero move some paper, Portland needn't fear losing her completely. Ms. Large will be back in town in late April, singing with the Oregon Symphony.
Past Storm Large Stories from Portland Monthly…
Storm's 2011 April Fools' Joke to raise money for charity.
For more about Portland arts, visit PoMo's Arts & Entertainment Calendar, stream content with an RSS feed, or sign up for our weekly On The Town Newsletter!