break out your calendars
The 2012/2013 Season(s) Announced!

Over the last month or so, announcements have been trickling and then rolling in for the upcoming 2012/2013 season. It's like debutante ball season where everyone's parading in their new dresses—bows, tiaras, and all. Which means it's time to break out the calendar and dream about all the majestic cultural joy to come in the next year (and start shopping for all those show gowns).
Below are highlights and lineups for some of the bigger arts organizations in town, beginning with theater and moving into classical, dance, and opera. I'll be updating these regularly as more orgs announce.

Memphis
Sep 11–16
"One of the top 100 longest running Broadway shows of all time!" (Is it just me, or does that somehow fail to be even modestly seductive? Is it 32nd or 95th?)
The Book Of Mormon
Jan 1–6, 2013
A total coup for Portland's Broadway season, our city will be the fifth stop in the first national tour of the play the New York Times called "the best musical of the century." From the creators of South Park, The Book Of Mormon won nine Tony Awards including Best Musical, nabbed the 2011 Grammy Award for Best Musical Theater Album, and is nigh impossible to actually see on Broadway because tickets are always sold out, so get them here as soon as they go on sale!
War Horse
Feb 26–Mar 3, 2013
Made famous by Steven Spielberg's Oscar-nominated film, War Horse was a play before that (and a book before that). It won the Tony for Best Play in 2011 as well as major praise for the magic of the puppetry that brought it's leading horse to life. Also just starting its first national tour, it's another feather in Portland's Broadway costume-room hat.
Flashdance
Apr 23–28, 2013
What a feeling!
Rock Of Ages
May 28–June 2, 2013
A jukebox musical for lovers of '80s music (aka everybody).
The Addams Family
June 25–30, 2013
I'll see it just because I want to know how they're going to pull off Thing.
On the Main Stage:
Sweeney Todd: The Demon Barber of Fleet Street
Sep 18 – Oct 21
Looking past the Tim Burton debacle, Sweeney Todd is one of the most daring, and certainly grisly, musicals ever written. Can we say we're more than just a little exciting for "A Little Priest."
A Midsummer Night's Dream
Nov 13 – Dec 23
Shakespeare's most magical comedy. You know it.
I Love to Eat
Jan 8 – Feb 3, 2013
A one-man play about Portland's own Julia Child, our original culinary star: James Beard. While Beard got his start in Portland and the play takes place in his New York home (where his phone becomes basically the other character in the show), the play itself oddly premiered in Indianapolis last year. But you can expect Portland to take it back with a locally-focused foodie extravaganza surrounding the performances.
The Whipping Man
Feb 26 – Mar 24, 2013
Having premiered in New York earlier this year to great acclaim, The Whipping Man tells the story of a badly-wounded Jewish Confederate soldier who returns home at war's end only to find his house abandoned but for two former slaves, who were raised by his family as Jews. In other words, not your grandparents' Civil War play.
Clybourne Park
Apr 9 – May 5, 2013
Continuing its push for both fresh theater and shows that explore race, PCS will put on the 2011 Pulitzer winner about how we deal when someone different moves in next door. In a tale of two periods, the first act is about a white family in the 1950s struggling with a black family moving in next door, while the second act focuses on the same house 50 years later, after the neighborhood has shifted black and is now facing gentrification.
Ella: The Musical
May 28 – June 23, 2013
The queen of jazz prepares for one of the most important concerts of her career, jamming and scatting her way through her greatest hits with her band and her famed trumpeting collaborator Louis Armstrong.
In the Ellyn Bye Studio
The Body of an American
Oct 2 – Nov 11
A highlight at JAW playwrights festival in 2011, this story spans the globe to tell the tale of two men who's paths continue to cross: war reporter Paul Watson and troubled playwright Dan O'Brien.
The Santaland Diaries
Nov 27 – Dec 30
It's like the new Nutcracker, except you don't actually want to see anyone on stage in tights.
Lungs
Jan 29 – Mar 10, 2013
A young couple wants to have a baby: ambivalent, existential drama ensues.
The People's Republic of Portland
Apr 30 – June 9, 2013
Everyone loves Portland! Including, apparently, comedian Lauren Weedman, who was so taken by our civic virtues while she was here performing last season's BUST that, at PCS's invitation, she decided to do her own show. About us. Wait, haven't we seen this already…?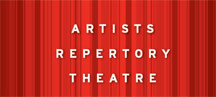 And So It Goes…
Sep 4 – Oct 7
This quirky love letter to the human race is a world premiere adapted from Kurt Vonnegut's first collection Welcome to the Monkey House by Aaron Posner
Seven Guitars
Oct 9 – Nov 11
The rhythm of 1948 Pittsburgh is given life in this Portland Premiere of the sixth play in August Wilson's set of 10 plays exploring the African-American experience in the 20th Century.
Sherlock Holmes and the Case of the Christmas Carol
Nov 27 – Dec 23
The return of last year's Christmas caper from Seattle playwright John Longenbaugh (read "Culturephile's review": http://www.portlandmonthlymag.com/blogs/culturephile-portland-arts/review-sherlock-holmes-and-the-case-of-the-christmas-carol-november-2011/)
The Lost Boy
Jan 8 – Feb 10, 2013
Loosely based on the true story of an 1874 kidnapping of a 4-year-old boy that became a media circus, literally, given the involvement of P.T. Barnum and others, this world premiere by Susan Mach promises plenty of intrigue, not to mention Tiny Tim, the Strong Man, a trapeze artist, and a Circassian psychic.
Red Herring
Feb 12 – Mar 17, 2013
A comedic noir fable.
The Invisible Hand
Mar 26 – Apr 28
It's James Bond meets Goldman Sachs in this thriller about a futures trader who gets kidnapped in Karachi, Pakistan, and inadvertently gives his captor the tools for financial destruction. This is the kind of thing that keeps Wall Street awake at night.
Ten Chimneys
Apr 23 – May 26, 2013
This comedy for the theater insider goes backstage in the lives of Broadway power-pair Alfred Lunt and Lynn Fontanne as their lives come to mirror their production of Chekhov's The Seagull. Love triangles and family dysfunction abounds.
Fowler-Levin Prize Award-winning New Play Commission
May 28 – Jun 30
The world premiere of a commissioned work by Oregon playwright Andrea Stolowitz about the return of two female Marines who served in Afghanistan, which draws from interviews with veterans and their families.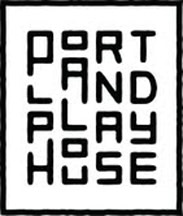 Bloody Bloody Andrew Jackson
Oct 11 – Nov 4
Billed as "the brashest, boldest musical on American political history—ever" (also as "an emo rock musical"), Bloody Bloody Andrew Jackson follows the nation's first populous president (and perhaps its most savage) from his presidential campaign to the Trail of Tears. The New York Times called the play "devastatingly shrewd," "a goofy delight," and "the most entertaining and most perceptive political theater of the season."
New Play Commission
Dec 6–23
Rising playwriting star Christina Anderson, who American Theatre predicted "will be transforming America's stages for decades to come," pens a show for the Playhouse about internet guru Simone the Believer and her campaign to convince Black Americans to return to an Oregon town that was rebuilt without them after a devastating fire. An allegory, perhaps?
The Huntsman
Jan 17 – Feb 10
Just your average fare of a teenage serial killer, Doo Wop harmony, and a club of teen misfits. This world premiere by Quincy Long riveted audiences at last summer's JAW Festival.
Mother Teresa is Dead
Mar 14 – Apr 7
The story of a young wife and mother who flees her family and her home in the UK, only to be tracked down by her husband in rural India, by British playwright Helen Edmundson.
The Left Hand of Darkness
May 2–26
Can I say that I'm really excited about this Made in Oregon genre-busting collaboration fantasy? Two of Portland's most interesting and innovative theater companies, Portland Playhouse and Hand2Mouth Theatre, join forces with UO's theater department head, John Schmor, to create a new adaptation of Oregon sci-fi queen Ursula K. LeGuin's Left Hand of Darkness, a 1969 gender-bending, sexuality-squashing sci-fi tale of love, jealousy, power and betrayal.

Entering its 117th year (and Carlos Kalmar's 10th season as Music Director), the Oregon Symphony is proving to be anything but tired and stuck in its ways. Here're some of the highlights in another promising and innovative season (for a full schedule, visit orsymphony.org:http://tickets.orsymphony.org/auxiliary/AUXListing.aspx):
Having romanced New York audiences and critics alike, the Symphony returns to Carnegie Hall on May 9, 2013 (and performs the concerts at the Schnitz on May 4 & 5, 2013). Knowing they'll need even more pizazz to top last year's performance, they're bringing along Portland not-so-secret weapon (thanks Oprah and Rosie!: http://www.portlandmonthlymag.com/blogs/culturephile-portland-arts/oprah-and-rosie-endorse-storm-large-march-2012/): Portland punk-chanteuse Storm Large will sing Weill's Seven Deadly Sins.
But the Symphony is also branching out in its local collaborations. One of the most exciting surprises in their year's lineup to me is bringing to stage a local band ripe for symphony arrangements: Blind Pilot (Apr 27, 2013). Also exciting is the return of pianist/songwriter Dave Frishberg, who the New York Times called "the Stephen Sondheim of jazz songwriting," and saxophonist Patrick Lamb (Apr 6–7, 2013).
Fourteen Oregon Symphony premieres include the U.S. premiere of Finnish composer Kalevi Aho's Percussion Concerto (during Opening with a Bang! on Sep 8), Hugo Alfvén's Swedish Rhapsody No. 1 and Andrew Norman's "Drip, Blip, Sparkle…" (both on Sep 22–24), Bach's Cantata No. 51 (Praise Ye God) (Sep 29), Haydn's Symphony No. 82 ("The Bear") (Nov 18–19, 2013), Shostakovich's Violin Concerto No. 2 (Dec 1–3), and many more.
And though premieres and debuts are good, we can't overlook classical favorites, such as Tchaikovsky's "Pathetique" Symphony No. 6 (Oct 13–15, 2013), Beethoven's "Emperor" Piano Concerto No. 5 (Jan 12–14, 2013), Copland's Symphony No. 3 (which includes the popular Fanfare for the Common Man, Apr 20–22, 2013), and Prokofiev's Suite from Romeo and Juliet (Oct 27–29), to name a few.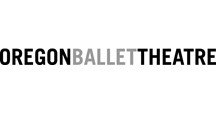 Body Beautiful
Oct 13–20
In conjunction with the Portland Art Museum's Body Beautiful Exhibit, which explores the human form through sculptures from the British Museum's Greek and Roman collection, OBT will produce a program that includes Balanchine's 1928 neoclassical ode to godlike forms, Apollo; an exploration of the dancer as superhuman choreographed by artistic titan William Forsythe called Second Detail; a live chamber orchestra; a re-imagining of the Orpheus myth; and a collaboration with a yet to be named NW visual artist.
George Balanchine's The Nutcracker
Dec 8–23
You know, the old Santaland Diaries where you do want to see the performers in tights.
Swan Lake
Feb 16–23, 2013
The audience favorite that cemented artistic director Christopher Stowell and OBT's reputation for elegance and virtuosity.
American Music Festival
April 18–28, 2013
This show brings together three exciting pairs of contemporary choreographers and music makers:
Trey McIntyre + the NW folk band The Fleet Foxes
Morphoses Artistic Director Pontus Lidberg + Portland-born and Julliard-trained composer Ryan Francis and a live chamber orchestra
Mathew Neenan's At the Border + John Adams
Celebrating Balanchine
June 14–16, 2013
Three very different examples of George Balanchine's choreography on the 30th anniversary of his death.
Also of note, Oregon Ballet Theatre will return to Washington, D.C.'s Kennedy Center as one of nine companies for the Ballet Across America Festival, June 4–9.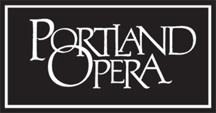 For the Portland Opera's season, go here.






For more about Portland arts, visit PoMo's Arts & Entertainment Calendar, stream content with an RSS feed, or sign up for our weekly On The Town Newsletter!