Out and About
Artists Show and Sell
It's time for Buckman-ia, the 22nd annual Buckman arts magnet school's fundraiser and festival of artists young and old.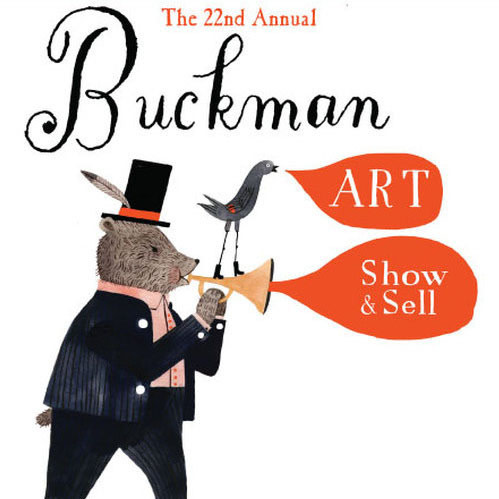 Stock up on garden art, paintings and ceramics, photography, jewelry and other "wearable art" at this annual sale of local artists' creations. With more than 140 artists showing and selling this year at the Buckman Arts Focus Elementary School's festival Friday-Saturday April 13-14, you'll probably make some new discoveries and find plenty to like.
The Buckman Show and Sell (a play on children's "show and tell," in case you don't have young kids or don't keep in close touch with your inner child) has been going on long enough to have graduated from college. But though it's grown, it hasn't moved on.
The fundraiser began in 1989 when the school became an arts magnet. It has since expanded from about a dozen fine artists showing in the cafeteria to a two-day extravaganza covering the whole ground floor of Buckman, gym and hallways included, and featuring music, artist demos, a silent auction, and a host of food and beverage delights.
From the beginning, the Buckman show has been a bit unusual in that it gives both buyers and sellers a bonus. To sellers, it offers a bigger cut of the sale price, asking for a commission as donation to the school rather than the full value of the art to be donated. They also let an artist sell older works, so he or she can "'clean house' and price their work fairly low, as they would at an artists' studio sale." A classic win-win situation for artists and supporters alike.
Some of the participating artists have children attending the school, so you never know which local luminaries will show up as parent-artists. (A few years ago, the Shins' James Mercer and Stephen Malkmus of the Jicks sang a few tunes in a special musical bash, presumably as parents, not just indie rock legends.)
The list of artists exhibiting is online. This year, some of the discoveries include Jill Bliss, illustrator and teacher; prints from printmaker/painter-collage artist Marcy Baker; and paintings by Christopher Bibby.
Details:
Friday, April 13th, 5:00pm – 9:00pm
General Public: $5
Children 4 and Under: Free!
Saturday, April 14th, 10:00am – 5:00pm
General Public: $2 (suggested donation)
Children 4 and Under: Free!
Buckman Arts Focus Elementary School
320 SE 16th Avenue (at Stark)
Portland, OR
503. 936. 2197