the "ha" in hawthorne
Bridgetown Comedy 2012
Portland's biggest comedy fest is next week! Preview top acts and enter to win tickets.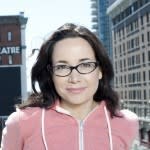 Can you believe Bridgetown Comedy Festival is turning five?
In some ways, it seems too soon; on the other hand, the four-day, 200-act laughathon has become so essential to springtime in Portland that the Pre-Humorous Period seems practically Jurassic. Who among us can even remember what the Hawthorne district was like before it rang with hearty guffaws?
---
The Founder's Favorites
Festival co-founder Andy Wood is a recent PDX-pat now living and working in the LA comedy scene. He has a refined comedy palate that savors the absurd and the sardonic, and though he's excited about all 200 guests, here are his can't-miss picks.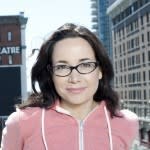 Janeane Garofalo
"Such a comedy legend," says Wood of the well-known actress, comedian, and liberal talk radio maven who taped her last standup special, If You Will, at Seattle's Moore Theater. We've no doubt the tatted-out, bespectacled feminist will find Portland similarly welcoming.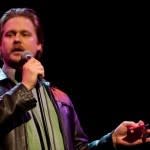 Tim Heidecker
You know The Tim & Eric Awesome Show? Well, this guy is that Tim, meaning he's partially responsible for that show's endless barrage of blue lampoons and low-budget visual absurdity. Let's see what he does live onstage.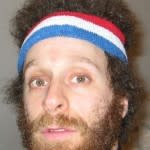 Jon Glaser
You probably won't recognize Jon Glaser from Adult Swim Network's misanthropic and multi-layered comedy Delocated, even though he's the star. Playing a character under witness protection, Glaser sports a black ski mask and speaks through a voice changer. He'll appear in character for The Delocated Witness Protection Program Variety Show and join a panel discussion about his one-of-a-kind program.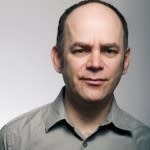 Todd Barry
A well-recognized no-nonsense stand-up with tons of TV and road cred, Barry will join the Delocated events and also do a couple sets.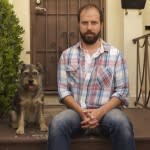 Brett Gelman
Described by Wood as "a comedy jack-of-all-trades, and a scene-stealer in every movie," Gelman is a regular with Upright Citizens Brigade and Chris Elliot's costar on Adult Swim's slapstick action show Eagleheart.




Our Own Particularly "Portland" Picks
While Andy goes in for maximum cred and novelty, Culturephile must admit a different bias: We tend to love people who speak to us. We also favor comedians who call Portland home, and those who, despite not being from here, seem deeply committed to "keeping it weird," particularly in a wordy, nerdy, Portland way. Hence, here are the acts that earn a flourish from PM's highlighter.
Andy Wood
Bridgetown's mastermind isn't just a booker, folks; he's also a comic who got his start in Southeast Portland, bucking the mainstream back when indie rock still seemed like the only coin of the realm. Though he's too modest to make a big deal of it, without Wood there would be no Bridgetown, and probably a much smaller Portland comedy scene. So go buy this guy a drink.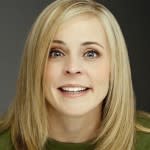 Maria Bamford
"The Bammer" hates day jobs, does a pterodactyl impression, and jokes about being chronically single and in love with her pug. How is she not from Portland? Give this woman a key to the city.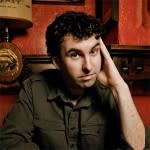 Matt Braunger
Braunger won us over last October, sitting down for an interview with PM correspondent Rebecca Waits on the eve of taping his Comedy Central standup special at the Alberta Rose Theatre.
Read article…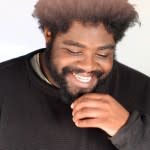 Ron Funches
Even funnier than his name makes him sound, Mr. Funches was featured in our latest March issue. "People can steal your jokes, but they can't 'out-you' you," muses the endearingly distinctive comic. Read article…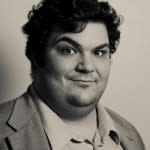 Ian Karmel
Full disclosure: Our own bar pilot John Chandler was one of the judges last summer at the Helium Comedy contest that deemed Karmel The Funniest Person In Portland. Though that's an ever harder title to hold, Karmel continues to prove his prominence with appearances on Portlandia and gut-bustingly good sets.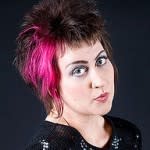 Virginia Jones
One of our Fall Arts issue featurees in 2010 and a participant in PAM's Shine a Light event last fall, Ms. Jones was at the forefront of Portland's comedy groundswell before migrating to the warmer climes of LA. The woman who impertinently retitled one of PAM's priceless abstract bronze sculptures "The Scrunchie" is back to flip us even more lip.



Noteworthy Theme Shows
Think Bridgetown is all standup? Think again. Like many great fests, conventions, and consortiums, Bridgetown mixes in panel discussions and collaborations. The tent is even big enough for standup's wacky cousin improv.
The Humor Code
Professor Peter McGraw and a panel of comedians including Pete Holmes, Myq Kaplan and more assess comedy culture clashes, from the infamous Muhammad cartoonist to Jewish jokes told in Palestine, hoping to figure out what—if anything—is universally funny.
Set List
In this improv challenge, comics are given a never-before-seen "set list" of outrageous topics to perform on the spot, while the audience follows the list on the projection screen behind them. "This has been a huge hit at Edinburgh and everywhere else they've put it on," says Wood.
The Super Serious Show
An LA-based showcase hits Portland with special guests, including Dave Hill and Conan writer Andres du Bouchet.


Bridgetown 2012 takes place

APRIL

12-15.
TICKET CONTEST IS NOW CLOSED.
For more about Portland arts, visit PoMo's Arts & Entertainment Calendar, stream content with an RSS feed, or sign up for our weekly On The Town Newsletter!