creative cuts
An arts-focus school with just one arts teacher?
A school wide meeting tomorrow to save two of Buckman Elementary School's three arts teachers from the pink slip.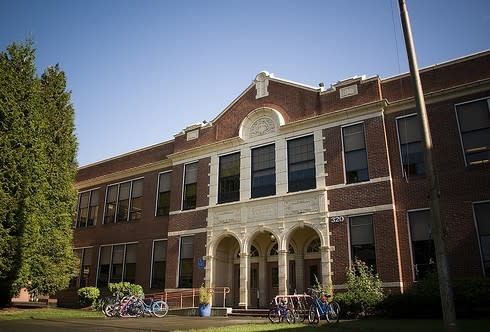 Two out of the three arts teachers at Buckman Elementary, Portland's only public arts-focus K-5 school, have received word that they will be laid off after the end of the current school year due to a budget gap. On Friday, April 13, Buckman's principal, Brian Anderson, had no choice but to hand out pink slips to both the school's longtime visual arts teacher and dance teacher.
"We have sacrificed so much in order to maintain our arts team, because we know how important the arts are in every child's education," said Anderson in a press release. "The arts are the foundation of our curriculum. With two-thirds of the arts team gone too, I can't imagine how we will manage to keep the arts program going."
This on top of many other cuts to arts education across the district.
Concerned (and in many cases outraged) community members and parents have called a school-wide meeting for Tuesday, May 1, at 6:30pm at 320 SE 16th Ave. to discuss the cuts and make plans for a major fundraising campaign to cover the gap.
One has to wonder about the future of Portland's so-called "creative economy" if we're not teaching the arts…
For more about Portland arts, visit PoMo's Arts & Entertainment Calendar, stream content with an RSS feed, or sign up for our weekly On The Town Newsletter!