first impressions
Hear Horse Feathers New Album at NPR Music
Cynic's New Year comes out April 17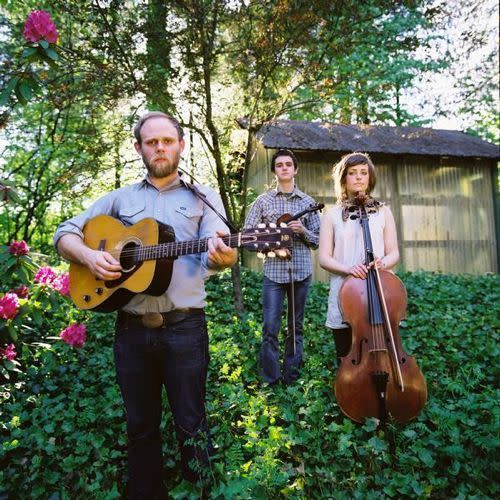 Horse Feathers is set to release its fourth album of lush, yearning, mournful chamber folk, and you can get a first listen at NPR Music.
Check out "Last Waltz," which has all the layered emotion of heartbreak on a glorious spring day, or "Where I'll Be," which shows the band growing more sophisticated in their arrangements, singer Justin Ringle's voice sliding softly between the bows of violin and pastoral drone of horn.
All in all, it makes me wish I lived a bucolic life on a farm where emotions were born of childhood forest adventures, first glances at barn dances, stolen porch swing kisses, and broken hearts in fallow fields beneath full moons. A little purple? Yes. A nostalgic fantasy? Certainly. But it sure seems nice from a crammed cubicle on a grey day, where, to quote "Where I'll Be": "It's not a lack of will, but a lack of time."
For more about Portland arts, visit PoMo's Arts & Entertainment Calendar, stream content with an RSS feed, or sign up for our weekly On The Town Newsletter!