last laugh
Post-Bridgetown Podcasts
So the big comedy fest is over. You can still relive it online! by Sara Gates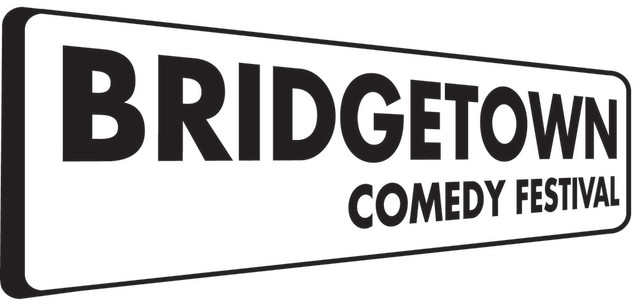 The wristbands are worthless, the hand stamps are fading away, and the fifth year of Bridgetown Comedy Festival is officially behind us. However, if you missed out on this year's stellar lineup, fear not. Thanks to the ever-increasing popularity of comedy podcasts, a number of acts this year recorded live tapings that will be coming soon to an Internet near you. Here's a short list of podcasts that promise to prolong the best laughs from Bridgetown 2012:
RISK! with Kevin Allison
Kevin Allison, a former member of well-known comedy troupe The State, regularly hosts live shows in New York and LA with an undeniably enticing premise: famous comedians share their most embarrassing moments. Allison brought the act to the Bagdad Theater both Saturday night and Sunday afternoon, along with special guests that included Maria Bamford, Eric Andre, Sean Patton, and Janine Brito. Cringe in delight while listening to tales of ill-fated midnight forays into Central Park, meeting the locals in Amsterdam, and more than a few mentions of untimely projectile illness.
Who Charted
Hosts Howard Kramer and Kulap Vilaysack recorded their pop culture commentary Who Charted? on Saturday night at the Bagdad, and included guests Brett Gelman and Brody Stevens.
Roast the Week with Mike Bridenstine
Helium Comedy Club was overtaken on Friday night by a taping of Mike Bridenstine's regular headline-skewering podcast and a special eight-guest panel of comics, including Pete Holmes, Myq Kaplan, and Matt Braunger. Gathering such a large group of funny folks on stage together can sometimes get a little out of control, but this group kept the interruptions and talking-over-one-another to a respectable level that should make for a stellar broadcast as well as a great live show.
Improv4Humans with Matt Besser
Improv on the radio? It works, we promise. With the ultimate in improve pedigree (he hails from LA's famous Upright Citizens Brigade), Matt Besser led a pack of talented performers on the stage of the Hawthorne Theatre Friday night. It was the popular podcast's first foray into a live performance, and the cast couldn't have been better: Brett Gelman, Jon Glaser, and Joe Wengert made the most of the opportunity. Don't miss this one.
Gelmania
Brett Gelman's podcast, Gelmania, lives up to its name. Far from understated and completely self-involved, Gelman's taping on Friday night at the Hawthorne Theatre involved doomsday messages, scolding of other comics for chatting in the green room too loudly, and invitations for female audience members to join him in his room at the Ace Hotel. Cult favorite Tim Heidecker was undoubtedly the big-name guest of the night, but Portland native Maria Thayer, now featured on Adult Swim's Eagleheart, was undoubtedly the most charming.
Doug Loves Movies
One of the most popular comedy podcasts out there today, Super High Me's Doug Benson's weekly film buff audio extravaganza invaded the Helium Comedy Club for two tapings. Guests like Matt Besser, Jay Hollingsworth, and Pete Holmes joined Benson for movie-centric discussion, trivia games, and general merriment.
 
Comedy Film Nerds
This weekly podcast, hosted by Graham Elwood and Chris Mancini (two stand-up comics who both love and make movies), saw some of the weekend's biggest-name guests: Doug Benson and Janeane Garofolo, no strangers to the film biz themselves, both dropped by to talk movies.
For more about Portland arts, visit PoMo's Arts & Entertainment Calendar, stream content with an RSS feed, or sign up for our weekly On The Town Newsletter!