in memoriam
Remembering Rhoda
A look back at 78-year-old Portland artist Rhoda London's final installation at Place Gallery proves even more moving in retrospect.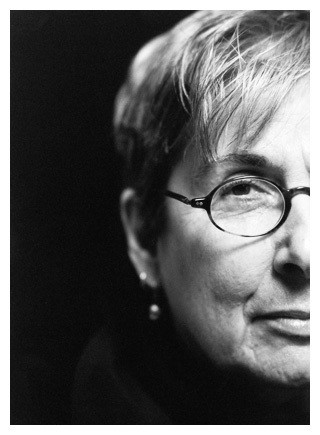 A clinical twin bed bolstered by books, a table laden with objects that resembled apothecary goods, and a series of window-like abstracts were artist Rhoda London's submissions to an installation simply titled and… at Place Gallery last summer. Paired with Harrison Higgs' beautifully blurry projections of sunlit plants and accompanied by an artist statement about the uncertainty of the afterlife, the work as a whole hearkened O Henry's touching short story The Last Leaf , a tale of hope in a setting of hospice.
Keeping her diagnosis of late-stage pancreatic cancer secret from all but her sons and close friends (including Place curator Gabe Flores) the much-beloved local artist and Washington State University teacher chose to translate her experience directly into the work, allowing her to explore a subtle emotional interplay between tension, resignation, and openhearted acceptance.
"I loved how rigorous she was in conversation and in her practice," said Flores upon learning of London's passing last week. "She will be greatly missed." As the gallery plans a retrospective of London's works, take a look back at her eloquent closing exhibition.