Article
NW Music Festival Guide, Summer 2012
From this weekend's Sasquatch to the season-closing MFNW, here's a short list of the summer's hottest musical destinations: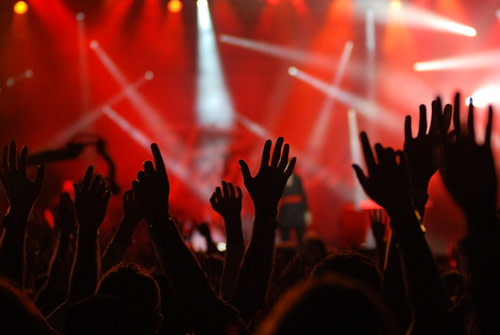 SASQUATCH FESTIVAL
May 25–28
Whether you're going or not, you're probably aware that this wildly popular festival-season-starter in the Gorge is SOLD OUT. Don't fret; Portland Monthly will be there, giving you the play-by-play on Twitter. And anyway, there's plenty of festival fun yet to come!
NO FEST
June 30
70 performers hit 19 venues in one glorious, ridiculous, eclectic, eccentric one-day mashup in St. Johns. While it's physically impossible to see everything, it should be relatively easy to find something you like.
WATERFRONT BLUES FESTIVAL
July 4–8
This Portland institution's rollicking, upbeat take on the blues is palatable to all ages, drawing throngs to the riverfront for beer, blanket picnics and general head-bobbing. But if you make an effort and do some prior research, you might be able to appreciate the bill's smattering of living legends on a deeper level.
SALEM WORLD BEAT FESTIVAL
June 30–July 1
This EPCOT-esque effort brings a smorgasbord of ethnicities together for a weekend of excitement and enlightenment. Information for this year's fest is still apparently forthcoming, but last year's highlights included a pop-up "Plaza Mexicano" and European and Pacific Asian villages.
PDX POP NOW
July 20–22
The too-good-to-be-true free all-local-artists all-ages fest returns. Pick up one of their comprehensive two-disc compilation CD's to support their worthy nonprofit cause and get up to speed on our hottest, hungriest, most of-the-moment local bands.
WHAT THE FESTIVAL
July 27–29
This first-year dance and DJ extravaganza has secured a bankable lineup and a naturally epic location: White River Canyon. Rumored to be the destination of choice for displaced Burners, we predict a reverberant mass-booty-shake.
FAERIEWORLDS FESTIVAL
July 27–29
A surprisingly secretive swarm of 10,000 or more airy sprites (aka fantasy cosplayers) alights on Mount Pisgah (near Eugene) each summer for a three-day bacchanal of music and puckish pageantry. What sort of music tickles a fairy's fancy? Mostly Celtic, some psychedelic, a smidge of mystic chanting.
SOMETIMES A GREAT NOTION
July 27–29
Details are still forthcoming, but local avant-art provocateurs Disjecta have hand-picked acts from as far as Australia and Japan (and a few much closer to home) for a three-day fest. Find out what sounds are hip amongst the gallery/performance/arts academia crew.
PICKATHON
Aug 3–5
Broadly touting "roots music" (read: alt-country, blues-pop, bluegrass and folk), this salt-of-the-earth festival offers unabashed loyalty to its long-timers, but also consistently lures young pups into the fold. There's only one curatorial criterion: they have to think the music's good. Luckily, they're hardly ever wrong.
OREGON JAMBOREE
Aug 3–5
If Pickathon's rootsiness is still a bit too city-slick for your taste, you may enjoy this Sweet Home hoedown that commits completely to straight-up radio-grade country music.
FIRE IN THE CANYON
Aug 5–7
Some of the most unforgettable 90's-era hiphop acts are still kickin' it at this campout in Horning's Hideout, no doubt forging friendships with the newer Portland-area dance-pop/hiphop crews that fill out the bill. If you're a fan of January's Poh-Hop or April's Soul'd Out, count on this fest to coast you through summer.
NORTHWEST STRING SUMMIT
Aug 9–12
Hmmm. This Horning's event seems a bit of a misnomer if you—like we—think of an orchestral "string section" when you first hear it. Instead, consider the whole spectrum of string-ed things (guitar, banjo, mandolin, etc.) and you'll get the general idea. Basically, this fest seems to favor long-time players with awesome chops over acts that are currently charting.
WILLAMETTE COUNTRY MUSIC FESTIVAL
Aug 17–19
A whole herd of big-time new-country stars rides into Brownsville, Oregon, conspicuously endorsed by bargain brand names. We're guessing you should leave your arugula and your latté at home.
BUMBERSHOOT
Sept 1–3
Seattle hosts its usual hullabaloo of au-courant pop-and-rock who's-who. The bill is a safe bet, though rumor has it that braving the giant crowd is a veritable bloodsport.
MUSICFEST NW
Sept 5–9
Ever more competitive with the Bumbershoot/Sasquatch–style biggies, this Portland-based concert juggernaut closes the summer season with big shows in Pioneer Square and the Roseland, smaller showcases around town, and a roar of press hype.
For more about Portland arts, visit PoMo's Arts & Entertainment Calendar, stream content with an RSS feed, sign up for our weekly On The Town Newsletter, or follow us on Twitter @PoMoArt!