TBA turns 10!
PICA Announces the Initial Lineup for TBA 2012
To celebrate the festival's 10th anniversary, PICA invites back some artistic greats and introduces a host of new artists from around the world.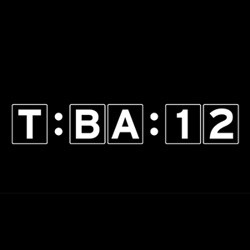 Just got back from a meeting at Portland Institute for Contemporary Art's still shiny new digs to get a preview of the lineup for this year's Time-Based Art Festival from the new artistic director, Angela Mattox, and communications director Patrick Leonard. The roster promises some big, recognizable names – Laurie Anderson and Yo La Tengo, anyone? – as well as some exciting new international performers from Japan, Mexico, Democratic Republic of the Congo, and Croatia, to name a few. And these are just the evening performances; the Works lineup is still to come (and for those following the lingering uncertainty over where the Works will take place like the cliffhangers of Lost, the Works venue is still, um, in the works).
As Mattox has said over the last few months, her curatorial choices this year are driven by a number of priorities, which I'm going to break down with examples for each (though of course most performers can check multiple boxes). For a complete list of performers, scroll to the bottom.
Art that grapples with bigger socioeconomic issues and is a mode for social and political activism.
Many of the performers and groups coming this year grapple with themes of democracy, justice, economics, and society, whether on the larger, societal scale, or a smaller, personal one. The transgressive, multi-media mavens Big Art Group were just in town to record local interviews for their opening night performance The People—Portland. Based off the Greek tragedy, Oresteia, about the then nascent idea of democracy, it will mix live acting, real-time film, and a video "chorus" of the diverse Portland interviewees discussing topics of freedom, democracy, terrorism, and justice projected through five channels onto the side of a building.
Interdisciplinary work
Some of the most exciting performances include a mix of mediums. Of course, there's Big Art Group, but the name that most folks might recognize immediately is the indie band Yo La Tengo, which will team up with the Academy award-nominated filmmaker Sam Green (The Weather Underground) for a "live documentary" about the amazing polymath futurist, inventor, and big thinker Buckminster Fuller, called The Love Song of R. Buckminster Fuller. To get at the "live" part of "live documentary," Yo La Tengo will play the score from the stage while Green narrates live.
The singular artist's point of view
Legendary performance artist and musician Laurie Anderson has been a guiding light for the TBA Festival, both as an artistic inspiration, as a headliner twice over, and as someone sitting on the advisory council. To provide a sense of celebration/closure/arrival for the festival's first 10 years, Mattox has invited Anderson back to perform Dirtday!, the third and final part of the solo storytelling series, the first two parts of which she's performed at previous TBAs.
Creating meaningful connections and dialogue with the larger global artistic community
Perhaps more than anything, what sets this year's program apart from previous years' is the far-flung diversity of its performers, more than half of whom will come from overseas. There's Lagartijas Tiradas Al Sol, a Mexican theater collective that blends drama and documentary to reconstruct histories of revolutionaries and water wars. There's Faustin Linyekula, whose dance addresses the decades of violence, terror, and fear in his home country, Democratic Republic of the Congo, and who Mattox calls "one of the most important choreographers of our time, and I don't say that lightly" (she gets verklempt talking about how Faustin has had to literally change his name because certain names aren't safe in the Congo and about how he's struggled to work through issues of identity). And then there's a half dozen other performers and groups hailing from Japan, Zimbabwe, Croatia, and more.
Creating more ways for the local community to connect with the work and build relationships with the artists
To this end, PICA is not only bringing back several performers from previous TBAs (Laurie Anderson and choreographer Miguel Gutierrez for solo performances) and thinking long term about building future relationships (such as commissioning a full company performance by Gutierrez for 2013), but is bringing artists to town in freshly-open residencies that involve strong public participatory components. On the heels of Big Art Group, next month the famed San Fransisco choreographer Keith Hennessey will gather an international ensemble and a number of Portland dancers for a week in June to workshop his TBA performance, Turbulence (A Dance About the Economy). The week will also include a performance of his Bessie award-winning solo, Crotch, open rehearsals, and talks, as well as A.L. Steiner & A.K. Burns' "sociosexual" (read: feminist art porn) film, Community Action Center.
Other standouts include a world-premiere by Zimbabwe-born, NYC-based dancer Nora Chipaumire, a former cornerstone of Urban Bush Women; a contemporary theater game changer in the Japanese scene, Chelfitsch (who's recorded performance reminded me a little of a Japanese version of Nature Theater of Oklahoma); a series of site-specific performances curated by the Croatian founder of Perforacije and Queer Zagreb Festival, Zvonimir Dubrovic; and a participatory "autotheater" performance for two audience members-cum-performers at the Multnomah County Library by "autoteatro" pioneer Ant Hampton and artist/writer Tim Etchells.
To learn more about many of these performers and see videos of their work, check out PICA's Resource Room.
The festival takes place Sept 6–16. Though it seems far away, you might start thinking about those passes and breaking out your calendar….what with Music Fest NW and Feast, you're going to have to take a month of vacation just to keep up.
Here's a complete rundown of the performers announced thus far:
Laurie Anderson
Big Art Group
chelfitsch
Nora Chipamuire
Andrew Dickson
Gob Squad
Sam Green & Yo La Tengo
Miguel Gutierrez
Ant Hampton & Tim Etchells
Keith Hennessy
Lagartijas Tiradas al Sol
Faustin Linyekula
Perforations: New Performance from the Balkans
Voices & Echoes from Japan
Kota Yamazaki/Fluid Hug-Hug
Visual artist installations curated by Kristan Kennedy
Ten nights of after-hours entertainment at THE WORKS
For more about Portland arts, visit PoMo's Arts & Entertainment Calendar, stream content with an RSS feed, sign up for our weekly On The Town Newsletter, or follow us on Twitter @PoMoArt!