blutbad to the bone
A Word from Grimm's Wolf-Man
Silas Weir Mitchell, who plays a wolf-human hybrid in the locally taped NBC series Grimm, tells PoMo about assimilating to "Portland Weird."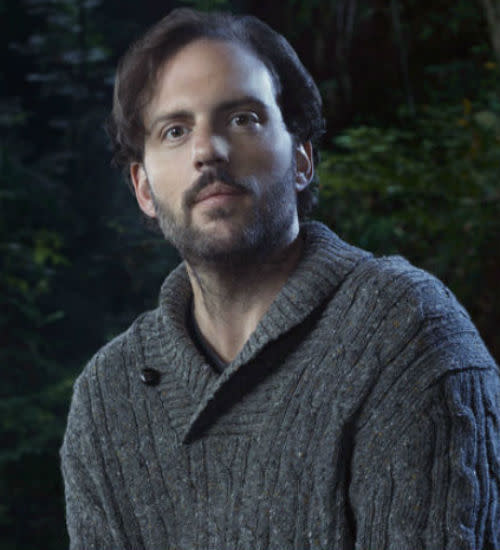 Ask the message boards, the crew, or your friends around the water cooler, and they'll all agree that Silas Weir Mitchell plays the most "Portland" character on Grimm. Closing a successful Season 1 and prepping for Season 2, the wolf-man (or "blutbad," in show lingo) shares his appreciation for a few of our city's idiosyncrasies.
What are your three favorite things about Portland?
The coffee, the beer, and the Scottish weather.
What's most "Portland Weird" phenomenon you've experienced so far?
Perhaps it was one Grimm fan—a hearty woman-child—nonchalantly approaching me after her meal at Jake's, wearing a bizarre home-made pink Baby Huey/Peter Pan outfit (or was it Petunia Pig)? Or maybe it was my fright when, having been coaxed over to stand at the bar at Dan & Louis, I was told to look down—directly into thin air. I was standing on a clear plexiglass window exposing the caverns below.
The premise of Grimm is that several Portland residents (including your character, Monroe) are human-animal hybrids living generally unassuming private lives. What makes Portland an ideal habitat for secretive monster-people?
First off, it's a port city, so there are lots of ways to disappear. There's also the climate: forests, mists, shadows and rain. And let's be honest, you could fully "creature out" on, say, SW 3rd and Pine, and nobody'd be the wiser.
For more about Portland arts, visit PoMo's Arts & Entertainment Calendar, stream content with an RSS feed, sign up for our weekly On The Town Newsletter, or follow us on Twitter @PoMoArt!