in the loop
Art News Highlights: MAY 2012
Arts orgs made a few major moves this month. Here's a dry-as-toast summary with links to the juicy details.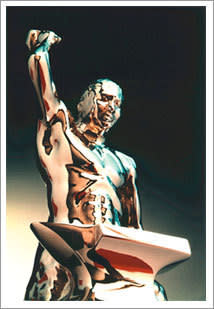 Oregon Ballet Theatre welcomed Joanne Van Ness Menashe to its board of directors (read full story…), while Executive Director Diane Syrcle announced plans to move to the Oregon Symphony (read full story…).
Concurrently, the Oregon Symphony named Diane Syrcle its new Executive Vice President for Development (read full story…).
Artists Repertory Theatre awarded its inaugural Fowler/Levin Prize to Playwright Andrea Stolowitz. (read more…).
Pacific Northwest College of Art appointed Namita Gupta Wiggers as Museum Director and Chief Curator (read full story…), and commended faculty member Ellen Lesperance and alumna Michelle Ross for being two of three Oregon visual artists named 2012 Hallie Ford Fellows by The Ford Family Foundation (read full story…).
Portland Columbia Symphony Orchestra's conductor and Musical Director Huw Edwards stepped down, and PCSO initiated a search for its next conductor. More about PCSO
Northwest Film Center won the Bronze Anvil Award of Commendation from the Public Relations Society of America (PRSA) for its 2011 film festival campaign, "A Slice of Cinema."
For more about Portland arts, visit PoMo's Arts & Entertainment Calendar, stream content with an RSS feed, sign up for our weekly On The Town Newsletter, or follow us on Twitter @PoMoArt!