ticket giveaway
K.D. Lang to Perform Her First 'Home' Show on Sunday
Win tickets to lang's zoo concert!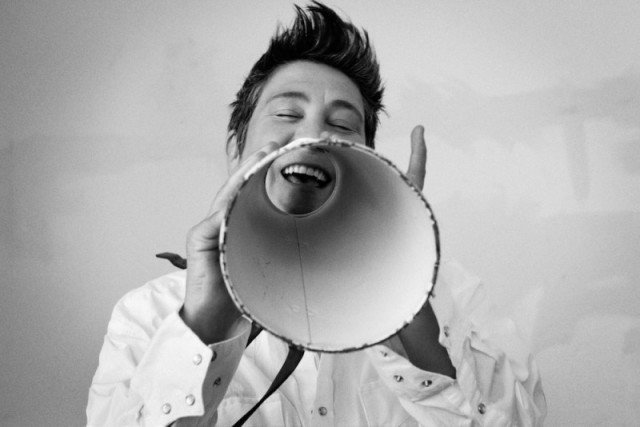 Move over Beth Ditto, there's a new celesbian in town. If you haven't heard, k.d. lang now calls Portland home (we confirmed it with her publicist). She was spotted during Pride having brunch with out actor Jane Lynch at Irving St. Kitchen (we really wanted to post a video of Lang singing "You're a Mean One, Mr. Grinch" during a a surprise and completely unheralded cameo on Glee while Lynch's character steals presents, but apparently Fox is really good at keeping its videos off YouTube. Instead we'll post her cover of Leonard Cohen's "Hallelujah," because who doesn't love that song? Not to mention, who hasn't recorded it…)
But we digress: we have two tickets to give away to Lang's performance at the Zoo on this Sunday, July 1 at 7:30. Apply by clicking below. Last year's show was such a hit (and maybe the warm welcome was what convinced her to move), that she's back for more.
Click here to win tickets Contest is now closed
For more about Portland arts, visit PoMo's Arts & Entertainment Calendar, stream content with an RSS feed, sign up for our weekly On The Town Newsletter, or follow us on Twitter @PoMoArt!