Local Album
Review: Hungry Ghost
Don't be scared: These spirits rock!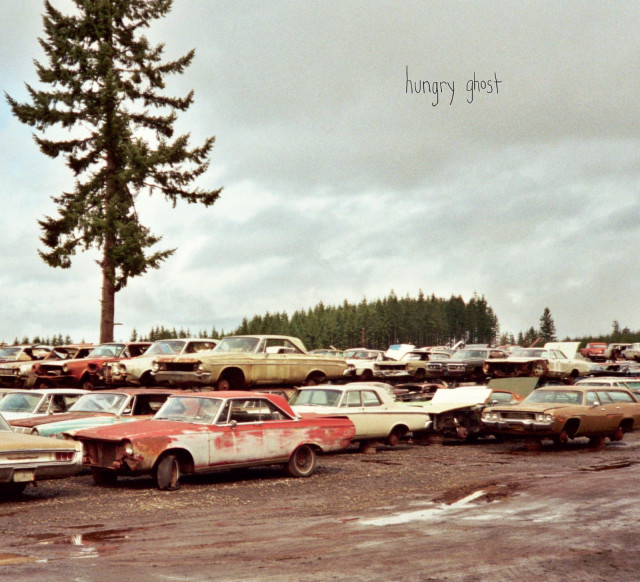 The most famous name associated with this intrepid Portland trio is Sara Lund, the powerhouse drummer from sadly defunct Olympia threesome Unwound (1991-2002). These days, Lund can be found keeping time for the Corin Tucker Band, but it's Hungry Ghost that most closely resembles her former band. Also featuring guitarist and singer Andrew Price, who used to raise a ruckus with local noise merchants Irving Klaw Trio, Hungry Ghost extrapolates from a bluesy, guitar-forward template into a gloriously unpredictable din that recalls better times, when finesse-heavy power trios like Firehose, House of Large Sizes and local heroes Hazel ("High" especially sounds like vintage Hazel) were cheerfully cutting and pasting jazzy skronk, Martian funk, and dexterous rock riffery into magnificent post-punk collages.
Hungry Ghost's self-titled debut walks a very graceful line between exploratory excess and pure gutsy rock 'n' roll. "Shame" is a mean, funky number that grooves and grinds at the same time, with Lund's precision percussion anchoring Price's bristling guitar, before the action melts down into a majestic dirge. On "Graham St. Massacre" Price welds a woozy slide guitar line onto Lund's manic Bo Diddley beat before sounding a charge with his shouted refrain, "I feel good right now!" It's an urgent call to live in the moment, and like the rest of the music here, it's fresh and piping hot. It's the relentlessly inspired and seamless instrumental jousting that sets Hungry Ghost apart; it's been a while since anyone has thought to turn the guitar way up and challenge the drummer to establish a firm rhythmic foundation amidst a mercurial hook-laden lanscape. And it feels good right now.
Hungry Ghost celebrates its record release party at Bunk Bar this Saturday night at 9.