5 MINUTES WITH
Adrienne Barbeau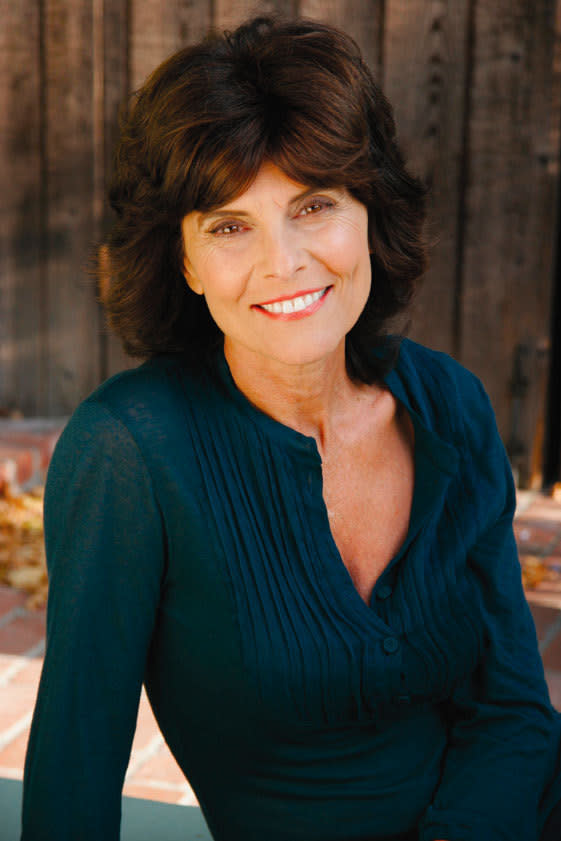 HER 45-YEAR CAREER has taken her from Broadway to primetime television, where she starred as a divorced mom on Norman Lear's acclaimed 1970s sitcom Maude. But Adrienne Barbeau will forever be known as a fan-boy sex symbol thanks to her bold, buxom roles in horror and sci-fi classics like The Fog, Escape From New York, and Swamp Thing. With the help of co-author Michael Scott, the 63-year-old has distilled her experiences as a cult-film actress into her first work of fiction, Vampyres of Hollywood (St. Martin's Press). Barbeau spoke to us about her literary endeavors.
Ovsanna Moore, the central character in your book, is an actress, a studio executive—and a vampire. But everyone identifies her as a "scream queen." Is that something you've experienced? Yes, but my career has been pretty eclectic—the label hasn't limited me. The film industry has a real strong need to put you in a category so they can understand you and know how they're going to make money off of you.
But you were in a string of horror films, so there is some basis for the label. The first movie I made (The Fog, 1980) was directed by John Carpenter—the man I ended up marrying. He was strongly identified with the genre, so I became known as a horror-movie actress. But my characters were usually ballsy heroines. I didn't do too much screaming.
The book has an interesting premise: vampires as Hollywood power players. I didn't know much about vampires until I went into a fantasy bookstore in Los Angeles. And there was an entire wall filled with vampire romance, vampire S&M, young-adult vampires—I had no idea. We wanted to create a new world for vampires, one that was a logical place for them to exist. So everything you know about vampires comes from the movies. But in this case, the vampires are the ones making the movies!