in the loop
July Arts News
Find out which arts entities got beaucoup grant bucks, who's up for awards, and who was welcomed aboard. Fiending for further details? Follow the links to the source of the latest art-world scuttlebutt.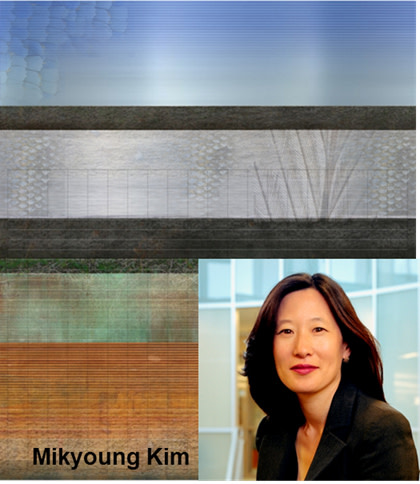 Disjecta Contemporary Art named its curator-in-residence for the 2012-13 exhibition season: Josephine Zarkovich, founder of Corvallis contemp-art collective Makers' Space. Oh, and—ka-ching!—DCA also received a $70,000 Warhol Grant to support its residency program. Read more…
Milagro Theatre undertook a "top to bottom" brand evaluation. The bilingual Hispanic theater company hopes that patron surveys will help strengthen their audience connection in 2012-13. More…
Oregon Arts Commission doled out $1.1 million in grants to 99 Oregon arts organizations. The biggest winners were Portland Opera and Oregon Shakespeare Festival, with $50,000 each. Full recipients list and details…
The Oregon Governor's Mansion displayed artist Tad Savinar 's Selected Works about Cities . Savinar, who often uses info-graphics to illustrate heavy political statements, is represented by PDX Contemporary Art. More…
Pacific Northwest College of Art (PNCA) welcomed new Chief Financial Officer Larry Hudspeth, a big fish from California whose credentials include an MFA in piano and the oversight of a $72 million Long Beach Aquarium construction project. Read more…
Portland Art Museum appointed Michael Murawski director of education and public programs. Murawski (BA art history, Ph.D. education) had already held a similar position in Saint Louis. PAM also announced 28 finalists for the 2013 Contemporary Northwest Art Awards, including iridescent light manipulator Laura Hughes, woodworker Karl Burkheimer, and incendiary poster-makers Anna Gray & Ryan Wilson Paulson . Details…
IFC's Portlandia received 2 Emmy nominations in the "variety series" category: Outstanding Writing and Outstanding Directing. Snagging either of these would be pretty big step up from last year's Emmy nod for costumes. (The awards will air in late September.) Details…
Regional Arts & Culture Council (RACC) tapped Bostonian architect and artist Mikyoung Kim to spruce up the east side of the Sellwood Bridge with a set of "geologic totems" that represent earth, water, and sky. Details…
For more about Portland arts, visit PoMo's Arts & Entertainment Calendar, stream content with an RSS feed, sign up for our weekly On The Town Newsletter, or follow us on Twitter @PoMoArt! Blog content reflects the views of the individual author and not necessarily SagaCity Media, Inc.