Desirables
Milton Glaser Cuts a Rug
Portland's Lapchi collaborates with the eminent, octogenarian graphic designer as he applies his creative spirit to a new medium, carpet.
Milton Glaser has brought his talents and imagination to many projects, including several graphic design classics that we know by sight if not by name of designer. He came up with the "I ♥ NY" campaign (in 1975, on a scrap of paper, in a taxi, natch). He's created countless rock concert posters, and the iconic image of Dylan, in profile, with wild, curly, psychedelic colored hair. Glaser's images speak of particular times and places, and yet are timeless.
His latest creations will likely prove to be just as timeless. The challenge he's recently taken on, the medium to which he's applied his talents, is wool and silk. Specifically, wool and silk woven into carpets, made by Lapchi.
Together, the 80-something designer (he still goes into the office in New York, where he works with a small staff in a room where everyone can hear everyone else) and the Portland-based carpet company have made a line of 32 original, limited edition, hand-woven carpets.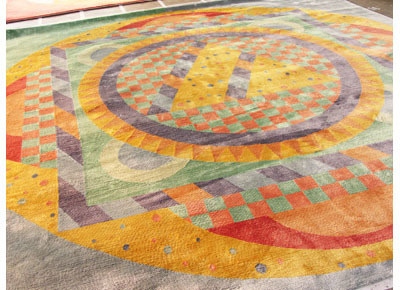 Glaser came up with sketches, and Lapchi creative director Andrew Neave was the "technical director," leading Glaser up the steep learning curve of high-end, custom-made rug weaving. In true artist fashion, Glaser was eager to take on the new challenge. His polyglot career has ranged from designing the interiors of the Rockefeller Center's Rainbow Room to co-founding New York magazine, as its first creative director. Rugs are simply a new chance to engage people and tell stories.
Those stories, as Neave says, don't have to be understood to be appealing and engaging. Some of the designs are abstract, riffs on stripes even. Others are floral, almost traditional. Still others are illustrative, incorporating colorful creatures that will evoke different things to different people, but create a tone of playfulness, invention and activity.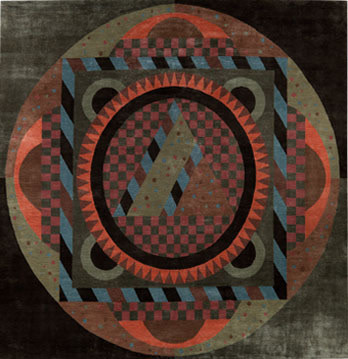 For Glaser, the designs are somewhat autobiographical, the themes and motifs elements that he's been exploring in various media throughout his 60-plus years as a prolific artist. The line includes Mandalas (Water, Earth, Fire and Air), a Tantric series, Chinese paper dragons, snakes (a positive image in eastern religions), Matisse-like "paper flowers," and even a center medallion and border design that could be a "play on an oriental rug," or a garden plan of "heaven on earth", as Neave says.
Glaser made his sketches for Lapchi in watercolor, cut or torn paper (colored, coated, one- or two-sided) and other media. It was up to Neave to reproduce and/or interpret the designs, match the colors, determine whether they could even be made into hand-knotted wool and silk carpets. Sometimes, mistakes in computer color renderings led to happy accidents.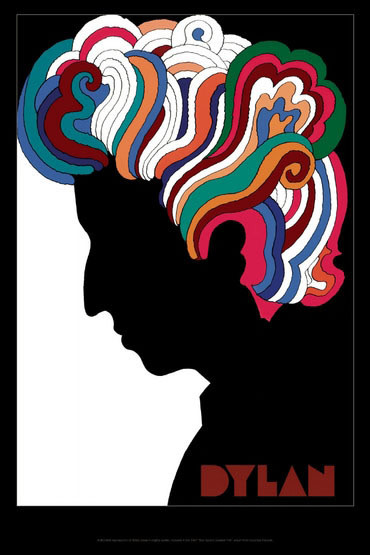 The months-long creative and technical process was organic yet systematic, to hear Neave tell it. And the results are certainly more than happy accidents. They're heirlooms, and works of art.
Atelier Lapchi
809 NW Flanders Street @ Park
Portland, OR 97209
503.719.6589
Hours: M-F 10-6, Sa-11-5, Closed Sundays