poppin' off
PDX Pop Favorites
The all-Portland, all-ages, free festival presented a 45-band program over three days. Here are a couple of acts we hit with the highlighter.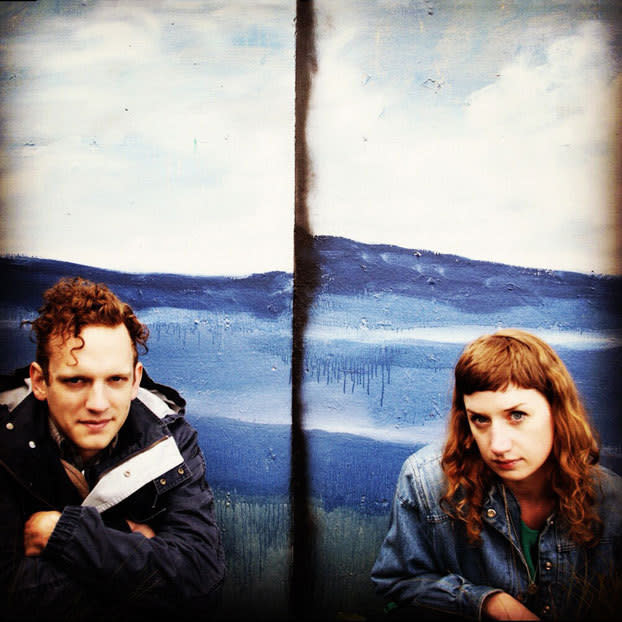 This is the magic of PDX Pop Now: no matter how many years they curate a compilation CD and launch a live festival (9 and counting) the nonprofit, volunteer-powered org still approaches its curatorial process like an adolescent starting a conversation with a stranger at a bus stop: utterly free of preconceptions about who is and isn't "our type." Vetted only for catchiness and je nais se quoi, the bands PPN annually anoints quite purely reflect the diversity and brilliance of the Portland music scene.
With any outside-the-box approach come inherent risks, and PPN is no exception. Some of the musical acts they pluck from obscurity are virtually untested in a live environment, and a few are emphatically "for the kids." If you're disinclined to take your chances, you're welcome to glance over PoMo's shoulder as we take a virtual pen to the program. Here are few acts we underlined and why:
Radiation City
Friday, midnight-10
A constellation of players whose other and prior projects have also risen to prominence (STRFKR, Ashia Grzesik's Bison Rouge, etc.), this lush 5-piece coasts into the fest on a wave of press accolades that struggle to describe their sound. "Let's just say it's really good," says Nylon Magazine.
Like a Villain
Saturday 4:10
One woman, a clarinet, and a looping pedal combine to make something greater than the sum of their parts: orchestral goblin-songs that manage to be simultaneously soulful and edgy.
Grandparents
Saturday 5:35
We always hear good things about grandparents (and no…not just that they bake great cookies. Ha, ha.) On the PDX Pop Compilation, we hear good things from them: keen melody and cool harmonies that seem to carry the torch forward for Portland neo-classics like The Shins' New Slang.
Illmaculate
Saturday 11:10
It's well-known that the Portland music scene has few rappers per capita—probably one for every 30 indie bands, with only a few at any given time "making a name." Illmaculate is one such, a veteran battle-rapper who could be categorized (alongside predecessors like Wu-Tang Clan and Pharcyde) as "conscious."
Sassparilla
Sunday, noon
If you hadn't heard—the circus is in town. New Vaudevillians abound in Portland, and among them, few out-enthuse Sassparilla, with a washboard-playing hype woman whipping the crowd into a clap-along, call-response frenzy for their timeless jams.
Sean Flinn & The Royal We
Sunday 2:05
Flinn, a scene vet and erstwhile side-man in bands like Y La Bamba and Nick Jaina, more recently started to share his own voice and vision. But even when he takes center stage, Flinn's folk songs still glow with a side-man's better nature, radiating humility and compromise.
Edna Vasquez
Sunday, 4:10
A female Mariachi singer is relatively unheard of in the world, let alone Portland, where Vazquez has the veritable rarity of a unicorn. Spanish-language TV fans would scoff at you for missing the chance to see Vasquez live, since during repeated appearances on talent shows, she's famous for tear-jerking, transcendent performances that rival Susan Boyle.
Pure Bathing Culture
Sunday, 10:20
Few bands exemplify the trending "chillwave" genre better than this one. With a name that evokes epsom salts and petrie dishes, this band's sound is awash in ambience, reverb, and unabashed melodic prettiness a la mid-90's darlings like The Innocence Mission and The Sundays.
Onuinu
Sunday 11:00pm
This guy is one of those enigmatic mad scientists that rule the modern soloist scene: an unpredictable drummer, singer, and switch-flipper who unfurls his gray matter into a rolling (and at times, danceable) soundscape. Once he becomes your new favorite, have fun arguing with your friends over how to pronounce his band name.
For more about Portland arts, visit PoMo's Arts & Entertainment Calendar, stream content with an RSS feed, sign up for our weekly On The Town Newsletter, or follow us on Twitter @PoMoArt!