music appreciation
Portland Piano Brings Beethoven Sonatas
Portland Piano International's Summer Festival begins tomorrow, but our own Thomas Cobb already knows his number-one pick: Beth Levin's All Beethoven show, featuring sonatas 30-32. by Thomas Cobb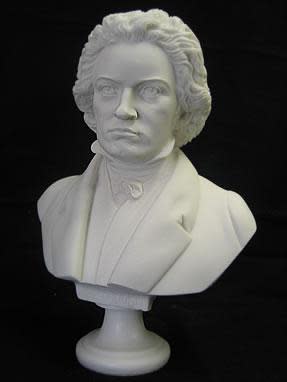 JULY 14 Beethoven's 32 piano sonatas trace his development as a composer from some of his youngest, classically proportioned works to his late ethereal masterpieces. Coming in the wake of the Herculean sonata #29, his last three essays in the form feel somewhat more improvisational, unbuttoned and confessional. Often performed together, the eight movements are by turns effervescent and boisterous, deceptively simple and richly complicated, reeling with fiery drama, then inwardly whispering. The conclusion of the last sonata is a set of variations that begins with an innocent melody, then builds to a mighty torrent before concluding with a hush—his last words in this musical form.
These sonatas seem like they'll be in good hands with pianist Beth Levin. After debuting with the philadelphia Orchestra at the age of 12, Levin studied with legendary pianist Rudolph Serkin at the Curtis Institute. Touring frequently for concerti, recitals and chamber works, Levin has frequently performed Beethoven, Haydn and Bach as well as 20th century composers. Her recordings of Sonata #30 and Beethoven's Diabelli Variations suggest we'll hear an expansive, thoughtful interpretation of these pieces. While written almost 200 years ago, they are very much alive, and in the right hands, shockingly modern. Don't miss the chance to hear these masterworks from the twilight of a musical god.
For more about Portland arts, visit PoMo's Arts & Entertainment Calendar, stream content with an RSS feed, sign up for our weekly On The Town Newsletter, or follow us on Twitter @PoMoArt!