Around Town
PB Art
The symbolism speaks for itself.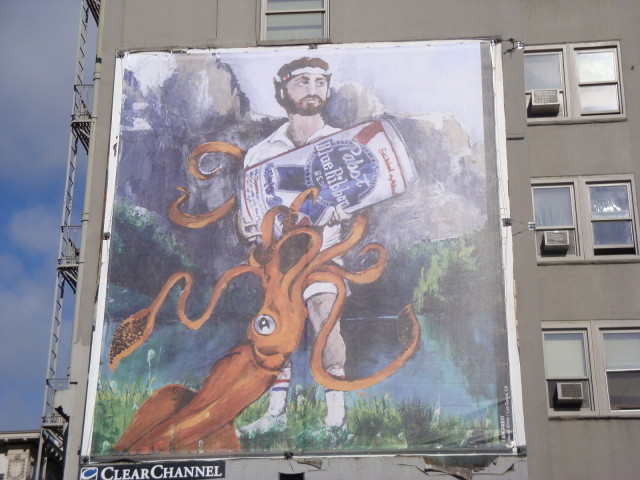 Any day that I'm greeted by something like this when I get off the bus promises good fortune.
It's likely one of the top finishers in Pabst Blue Ribbon's annual public art contest, but the artist's name hasn't appeared on the website yet.
Obviously influenced by the bourgeois low-art movement of the 1930s, blended with a soupçon of rural primitive, the artist's puckish take on the unholy union of art and commerce is a sublime juxtaposition of naive enthusiasm with the eye of a cynic. Or something.
I must confess, I don't know art—but I know what I like. Think I can get this on a T-shirt?