barista
Sources: Barista Billy Wilson to open shop on Alberta Street
The reigning NW barista champ and Pearl Distict espresso geek is coming to a Northeast Portland near you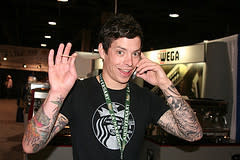 Well placed buzz says Portland's first citizen barista Billy Wilson, who was just this weekend crowned NW barista champion, will open a coffee shop somewhere on lower Alberta Street. More details to come.
This is good news for the neighborhood, but I wonder what it means for other shops with expansion plans. The good folks at Seattle's Caffe Vita have also been rumored to be interested in Alberta and at one point supposedly had a location tied up. That said, Caffe Vita has had another location tied up for nearly a year. It sits empty. As an addict to Vita's Caffe Del Sol blend, I keep waiting. Sob.
In other coffee news, another Portland barista made a good showing for Puddletown's coffee scene at the regional barista competition in Seattle this weekend. Barista Charlotte Deason of my own neighborhood shop Coffeehouse NW took fourth place. As my monthly debit card statement can attest, Coffeehouse NW makes great coffee, and Charlotte, Adam, and company always do so with a big smile.