Points of Interest
The Hole Truth
Dan & Louis's subterranean secret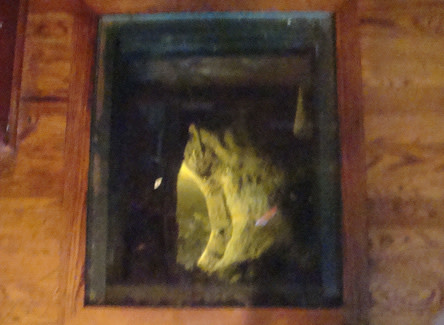 While tarrying over a delightful seafood salad and a pint of Sinistor Black Ale (it's from Bend's 10 Barrel Brewing, and quite a marvel) at Dan and Louis's Shucking Room yesterday, my friend Lucy pointed out a curious little cranny. It's a hole in the floor that seems to descend through hewn stone deep into the bowels of the earth itself. The bar manager happened by and said, "That where we put people who don't pay their checks." Ha.
As a card-carrying conspiracy buff and longtime X-Files fan, I ain't buying it. I call upon you, my drinking buddies, to proffer some theories. What is the purpose of this mysterious wormhole and where does it go?
Dungeon? Laundry chute? Wishing well? Let's hear your ideas.