Brew News
Cascade Gets Closer
A new Raccoon Lodge?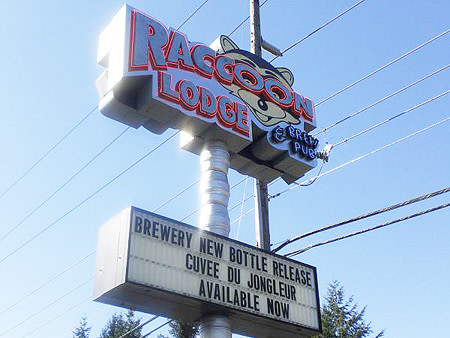 This is good news indeed. Art Larrance's Cascade Brewing, which is housed in the Raccoon Lodge out on Beaverton-Hillsdale Highway, will soon be opening a new location that's right in my 'hood. The Cascade Barrel House, at 935 SE Belmont St, is shooting for a January of February 2010 opening, and most of its 7,000 square feet will be dedicated to barrel aging, blending, and bottling Cascade beers cooked up by master brewer Ron Gansberg. And there will be a pub on the premises, serving chow to complement Cascade's excellent roster of beers.
Speaking of which, Cascade Brewing recently snagged a gold and a silver medal in the Wood- and Barrel-Aged Sour Beer category at the 2009 Great American Beer Festival (the largest commercial beer competition on the planet) for Bourbonic Plague, a Belgian-spiced double porter, and Vlad the Imp Paler, a Belgian strong pale ale, respectively.
I named Cascade's Blonde Bock one of the best summer beers in town way back in July 2006, and I'm hoping this little beauty is still available, as it's combination of lager sparkle and stiff Belgian backbone continues to haunt my dreams. I don't get out to the Raccoon Lodge nearly as often as I'd like, and soon its tragically distant locale will no longer be an issue. In fact, I may have my mail forwarded there.