Home for the Holidays
Ho-Ho-Hangover!
Where to tipple on Christmas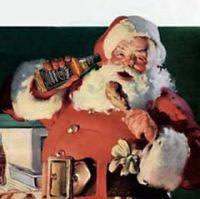 If there was ever a holiday that required the drowning of sorrows, it's this one. Being alone on Christmas day is right up there with prostate exams on the list of "life's fun things," so it's good to know where the watering holes are located. Have a festive Maker's and soda, commiserate with your fellow orphans, and maybe pick up a friend to unwrap under the tree. Remember, you're never alone when the Bar Pilot's on the job. Thanks to Barfly magazine and Dave Knows: Portland for the expert guidance.
Grand Central Bowl Dreaming of a White Russian Christmas? Here's a perfect day. Bowl a couple of lines in your bathrobe, and then truck over to Clinton Street Theater for the 9 PM showing of The Big Lebowski.
House of Louie You could try to drink the whole day away, but pardner, I don't recommend it. Fuel up on House of Louie's incredibly indulgent BBQ pork omelet instead. Your lifespan will still be shortened, but at least you'll be momentarily full and satisfied.
My Father's Place One of my very favorite dives, with stiff drinks, friendly waitresses, and gravy-soaked breakfast served all day. Need some celebrity cred? It was a favorite haunt of both the late Elliott Smith and writer/rocker Willy Vlautin, who knows a thing or two about hanging out in bars.
Rialto Surprisingly good bar food (hot, hot, wings), plenty of pool tables, snuggly booths, and tons of big screens for the sports junkie.
Yamhill Pub One of Portland's diviest dive bars, I spent a very enjoyable Christmas day there with relatives a few years back while waiting for a showtime for The Life Aquatic with Steve Zissou. Zero atmosphere, amiable dirt-bag clientele, scorching well drinks, and a swell place to be lost for an afternoon. Place a wager in the celebrity death pool located on the wall! Is Mickey Rooney still alive?