Beer Bulletin
Blonde Rebranding
Lompoc ale needs new name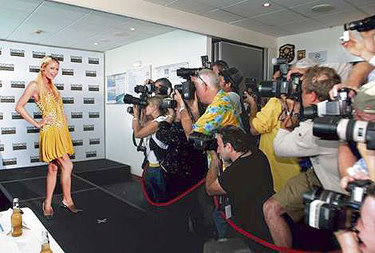 One of my favorite activities—and indeed one of my very few god-given talents—is coming up with quick, catchy names for all sorts of things, and if I can squeeze in a pun, so much the better. Naturally I was drawn to the plight of local beer barons Lompoc Brewing, who must devise a new handle for their blonde ale, which was formerly known as Blonde Bombshell. Apparently this moniker is being used elsewhere, a not infrequent occurrence in the rapidly expanding and ultra-competitive craft beer game.
For this week only, Lompoc is seeking public input on the matter. If you have a whopper of a name for its blonde ale, send your ideas to [email protected] by this Friday. The winning entrant gets a Lompoc sweatshirt and a $10 Lompoc gift certificate. The beer itself will be tapped at the New Old Lompoc Pub on Tuesday, January 19, between 4-9.
Some names that have already been suggested: Alpha Blonde, Atomic Blonde, Blonde Ambition, Bottle Blonde, Buxom Blonde, and Suicide Blonde. Others? Feel free to try 'em out here first, before risking utter humiliation in the competition itself.
You can certainly do better than my lame idea: Kegwood & Blondie. Pee-yew!
Put your nimble minds to work and pop open a winner!