Drink Locally
Uncanny Craftsmanship!
Miracles grow on trees at Rontom's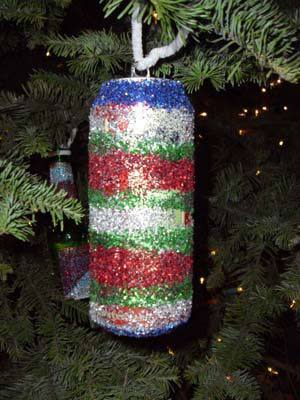 I'm not the craftiest bear in the woods, but here are some ornaments I can happily endorse.
I was having a few beers at Rontom's with my degenerate friends the other night, and couldn't help noticing that their Christmas tree was still up and twinkling away in all its piney majesty. Upon closer inspection I was tickled to find some inspired homemade decorations lurking among the branches.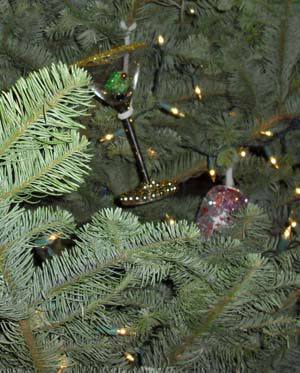 A seasonal salute to the staff of Rontom's for totally nailing the whole recycle, reuse, resparkle ethos. I realize now that I've just been phoning it in these last five or six Christmases. Craft night at my house next December!