Cheap Date
Hungry Tiger Too
A festive evening sans bankruptcy
OK, it's official, the recession sucks. Even so, there is a part of your life that should never be adversely affected by the economy: Your game—as in dating game.
Yes, our pocketbooks could do with a bit of fattening, but that's no reason to abstain from high-rolling on occasion. Portland is loaded with places to wine and dine your sweetie without resorting to Taco Bell. In fact, I was recently able to fill up on food and even wrangle a modest buzz—with my date—for 10 measly dollars.
Wednesday nights at the Hungry Tiger Too (207 SE 12th Ave) are a tightwad's ticket to financial security. Starting at 7, you can scarf as many vegan corndogs as you want (my max is four) and pints of PBR (my max is way more than four) for only $1 each!
Nope, I'm not a vegan (favorite food = cheeseburgers, medium rare), but the house-made vegan corndogs at Hungry Tiger are alarmingly tasty, with a perfectly crisp cornmeal shell lovingly wrapped around an I-can't-believe-it's-not-pig-parts wiener. Deeee-lish, and you can gracefully avoid the horror of finding out that your current romantic interest gets his/her svelte figure from a no meat/eggs/dairy diet, and now has nothing to order on the menu—and will spend the remainder of the evening smoldering with resentment.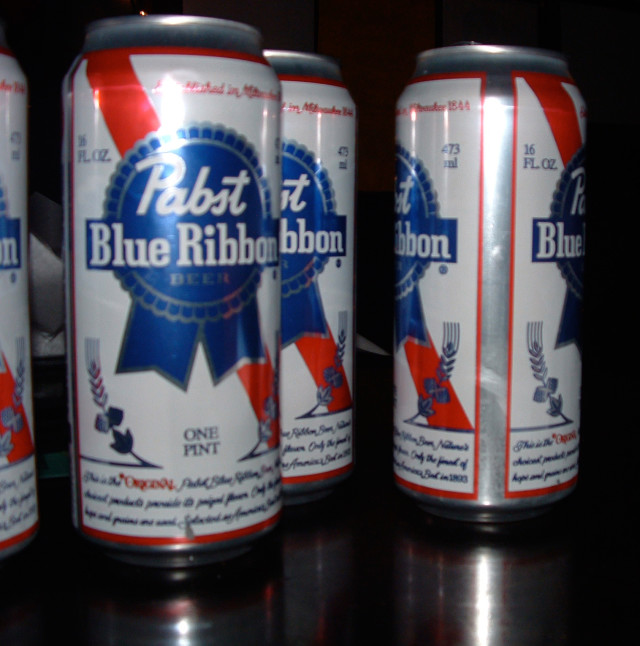 Wednesday nights at HT2 can get crowded so I recommend getting there no later than 8 or 9 in order to secure a table. Then sit back and enjoy the floorshow as the bar fills up with bearded dudes in American Apparel hoodies accompanied by stylish waifs rocking their best ragamuffin rags. Sure, you're already on a date, but statistics show it probably won't amount to anything. Might as well keep your eyes peeled for a future prospect.
There are also (free) board games on the premises like Cranium and Trivial Pursuit to further aid you in getting to know your companion. Do you really want to go home with a moron, a sore loser, or worse, a cheater?
My only gripe about Hungry Tiger Too's hospitality? The music on the night I was there was cornier than the cuisine. In other words, the kind of songs one can appreciate at karaoke, but not blasting over the speakers while trying to interrogate your future mate. Can we please bury our ironic fascination with Journey, Def Leppard, and Bryan Adams once and for all? Please?
Of course, this friendly joint has other rotating specials besides cheap-date night. If you can't make it out on a Wednesday, the next best choice is Sunday, when staving off a hangover from the previous night's revelry is the order of the day. I suggest something from the fortifying "Mama's Cure Alls" section of the menu: a bloody Mary for $5, the Wake Up Little Suzy (Irish coffee) for $6, or the "Sunday Mornin'" for $6.50. It's a restorative take on the mimosa that includes a packet of E-mergenC mixed in with the champagne and OJ. Trust me, it's good for what ails you.
Then again, if you're feeling ambitious and need to get a head start on tomorrow's hangover, you can opt for one of Hungry Tiger's $10 Sippers: a huge, aquarium-size drink that (at least in theory) you really ought to share with a friend or three. And if you don't happen to have a breakfast buddy, just gaze imploringly around the room. Surely someone will offer to help you slay your monstrous cocktail. Like I said, it's a friendly place.