International Eats
Culinary Colors
India food specials thru Saturday night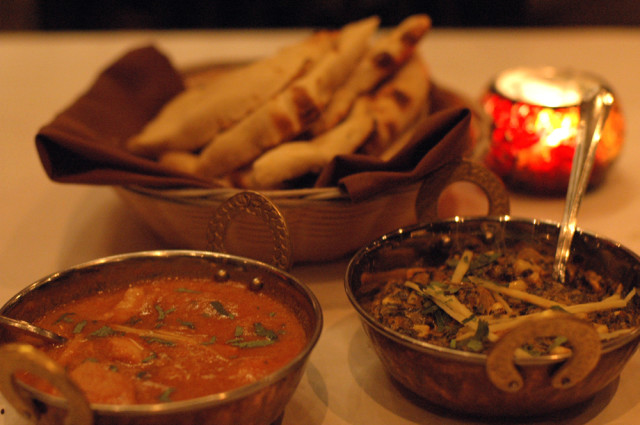 Yep, every day is indeed a holiday. Holi is the the Hindu festival of colors, celebrating the beginning of spring and the end of the rainy season. To help get the party started the East India Company Grill & Bar (821 Southwest 11th Ave) has a hefty $20 spring-inspired menu available through tomorrow (Saturday) night.
The cuisine represents northern and western India with a few modern twists. The prix fixe menu includes tandoori grilled broccoli, scallions, and peppers, while chicken fans will dig the kodi pulusu, a pot-roasted fowl with coconut, homemade yogurt, and poppy seeds. All these entrees are served with saffron basmati rice and naan, the highly addictive airy oven-baked flatbread. Save room for dessert: gajjar ka halwa is a very rich and sweet staple that sports carrots, milk, saffron, and almonds.
Take in some new traditions and piquant flavor combinations. If only all holidays were this edibly adventurous.
For reservations, call 503-227-8815.