Celebrity Sighting
Elvis is Everywhere
Could it be? You decide!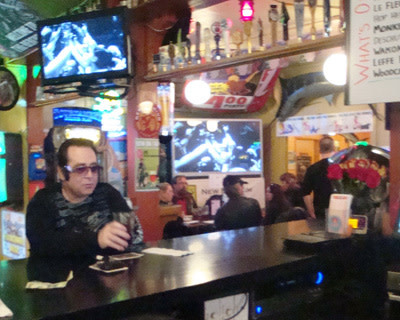 I was draining a truly symphonic pint of Wakonda Beachcomber Cream Ale (more on this wonderful beer to come) at the Beachcomber Bar & Grill in Florence when I noticed this gentleman on my left. My two questions for the day:
1. Could it be Elvis Presley?
2. Why is the King in Florence (Oregon)?
Happy trails!