Suds Survey II
Tapping the Source
What are you drinking? It's research, baby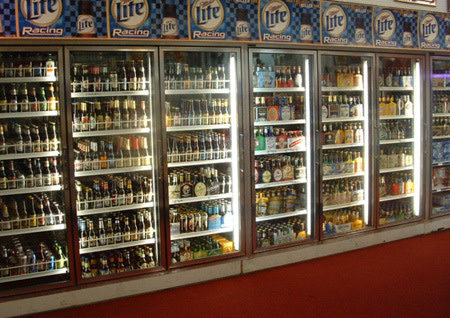 It was recently pointed out to me by an authority figure that we can better serve our readership if we periodically took their pulse about what they're eating, drinking, reading, watching, listening to, driving, and smoking. (OK, skip the last one.) Readers with elephantine memories may recall that many moons ago I wrote a less-than-scientific feature for this very magazine about the tastiest summer beers being concocted by our local beer barons.
What we're gunning for today is an update on the state of craft beer—specifically beer that's brewed locally or from somewheres in Oregon. We're all up to speed on Widmer Hefeweizen, Bridgeport IPA, Dead Guy, Mirror Pond, Hammerhead, and all the rest of the usual suspects. What I want to know about (nay, demand to know about) are the little fish. The up-and-comers from artisan breweries in the area that have taken your taste buds hostage. The local brews that haunt your dreams and cause incidents of sleepwalking to the fridge. The IPA's you drink in the shower. The ESB's you pound after a hearty meal. The golden ales you quaff while in front of the TV, effectively shutting out spouse, offspring, and other reminders of the many tragic mistakes you've made in this unimaginable hell you call a life.
In my case, I've been steering away from the mega-hoppy IPA's to more malty brews that deliver intriguing secondary and tertiary flavors. I've had a fairly serious romance with Ninkasi's Believer Double Red, a hearty ale clustered with nutty caramel notes. I also confess to a dalliance with Hopworks Lager, a plucky refresher, suitable for choo-choo chugging or dainty dabbling, that's made steady headway into the Portland pub pack.
How about you drinking buddies? Give me the low down on the locals: the good, the great, the fabulous—and the overrated. Let's get cracking!