At the Clubs
A Comic Invasion
Bridgetown Comedy Fest brings the funny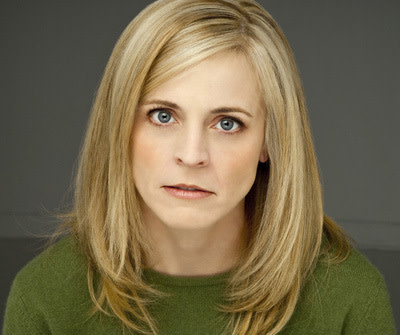 Cheer up! Big deal, so you still don't have health insurance. They say laughter is the best medicine, ergo, attending this week's Bridgetown Comedy Festival should be better for you than a complete physical with a half-dozen chest x-rays. Event organizer Andy Wood, himself a seriously funny fellow, deserves several rounds of applause for making the fest happen and for rounding up over 100 comedians (many of whom you've actually heard of) to appear up and down Southeast Hawthorne beginning on Thursday.
Like who? you ask, wallowing smugly in the security of your own pig ignorance. How about Maria Bamford? She—along with Brian Posehn, Patton Oswalt, and Zach Galifianakas—toured as part of the Comedians of Comedy in 2007, and is a fixture on Comedy Central. She also starred in her own web series called (fittingly) The Maria Bamford Show, which she performs in her parents' attic after an alleged nervous breakdown and must be seen to be believed. It's brutally funny. (Warning: there are some cuss words in this clip. Please cover the ears of impressionable youngsters).
Who else? There's SNL alum Tim Meadows (The Ladies Man!); Oscar Nunez (Oscar on The Office); Tig Notaro (The Sarah Silverman Program); Hal Sparks (Queer as Folk, Talk Soup); Scott Adsit (30 Rock); Steve Agee (The Sarah Silverman Program); and Lizz Winstead (co-creator of The Daily Show).
Do not sit on your hands (they'll go to sleep and eventually start hurting). Get your tickets and laugh your ass off—that's an order! And stay tuned, 'cause I'm working on an interview with one of the participating comedians. You won't know which one till tomorrow or the next day. Ain't I a stinker?