Literary Foodie Heaven
Culinary Book Fair
Interview with local food author, Ellen Jackson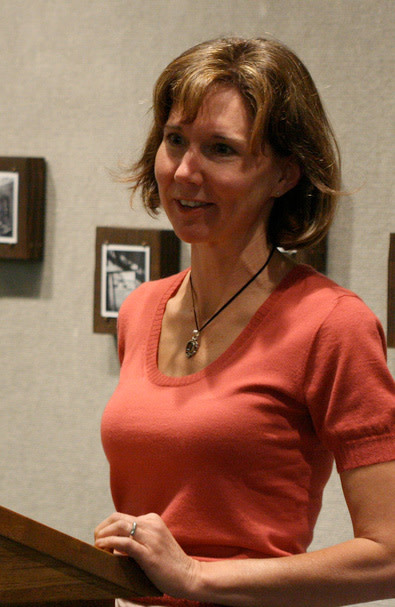 Tomorrow the IACP annual conference begins right here in Stumptown, and for those looking to get a piece of the action, the Culinary Book Fair is Friday at the Oregon Convention Center. For $10 in advance or $15 at the door, the Book Fair is a steal, as one will have the opportunity to chat with authors and have their books personally signed. The list of authors is impressive, including Madhur Jaffrey (Indian actress and food writer) and Judith Jones (publisher of Julia Child's Mastering the Art of French Cooking).
Also in attendance will be local favorites, Ellen Jackson and Piper Davis, who authored The Grand Central Baking Book. I conducted a short interview with Jackson, on how it feels to be at such an event. Check out our conversation below…
First, how does it feel to part of a signing that includes the likes of Ruth Reichl and Page/Dornenburg?
To find myself in the company of a handful of my culinary heroes—chefs and authors who not only fill my bookshelves but have informed my career as a professional chef and a writer—is both humbling and affirming. And definitely my most memorable book signing to date.
Tell me about your book in 100 words?
The Grand Central Baking Book embraces a return to seasonality and simplicity in the kitchen. Inspired by the Davis family (founders and owners of the neighborhood bakeries more than 35 years ago) and with a fiercely loyal fan base, our book features recipes for sweet and savory baked goods complemented by workshops and professional baking techniques to ensure your success in the kitchen. From iconic bakery favorites like Jammers and Glazed Vanilla Bundt Cake to delicious Davis family staples including Clover Rolls and Black Cherry Kuchen, our book is filled with tasty reasons to bake.
Why attend this book fair?
Whether you're a collector of cookbooks, a lover of good food or a devoted groupie, this book fair is an incredible opportunity to rub elbows, nibble and schmooze with a veritable who's who of the food literati. Bring dog-eared favorites for signing or discover new titles from old favorites, but don't miss this chance to connect the people who inspire you, keep you company in the kitchen and share your love of food.