Beer Bulletin
Workin' Too Hard
Can't see my desk for the beer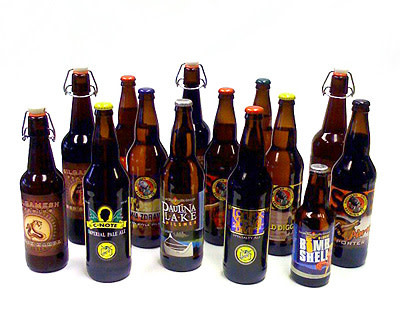 I'm getting buried in my work. I've been procrastinating with this, that, and the other, and things are really piling up. I need to have all of this beer consumed by Friday. Not only quaffed, but thoroughly analyzed for hop and malt aromas, mouth-feel, flavor, bitterness, carbonation, balance, and finish.
I wonder if I can get on that show Dirty Jobs?
Enough self-pity. A task well begun is half done.