brunch
Portlands Best Alternative Brunches
For those like me who hate to wait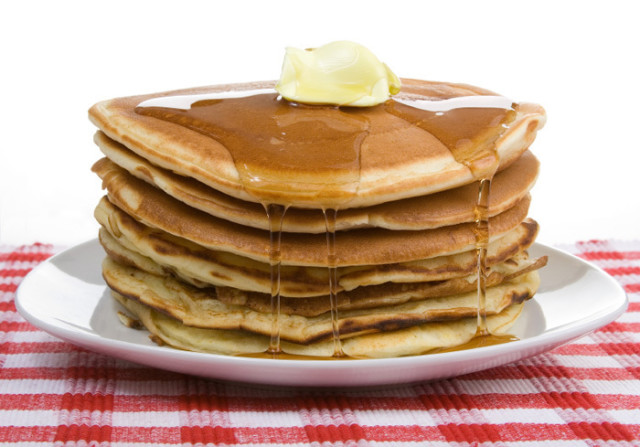 While the rest of the city waits an hour for a table to enjoy Amazon portions of fried chicken and waffles, coma-inducing pimento-cheese omelets, unapologetically egg-y Challah French toast, and bacon-studded this-or-that, you'll find me elsewhere, away from the screaming children and French Press-fueled masses. I like brunch as much as anyone, but my Sunday mornings are sacred. That's why I'd rather spend time eating breakfast instead of waiting for a table.
For impatient eaters like me, less-crowded hotel eateries are good brunch bets. There's rarely a line at Urban Farmer at The Nines Hotel, The Heathman Restaurant, and Nel Centro at the Hotel Modera, and all are excellent. But my two favorite brunch spots are both less than traditional places where I've never waited for a seat.
Navarre 10 NE 28th Avenue
As with Chef John Taboada's evening fare, Navarre's brunch menu is beautiful in its simplicity. Start with a giant pile of grilled Ken's brown bread served with either a tidy square of tart French better flecked with fleur de sel or with one of several varieties of great olive oil. Instead of traditional gut-bombing entrees like French toast, opt for braised seasonal greens like chard or kale served with plump pearls of farro. Try the perfectly poached eggs with Maryland crab cakes and hollandaise or bathed in a sauce made of reduced red wine and finished with butter. While the house pate is an ideal companion to the potato terrine—a buttery baked stack of yellow spuds that resembles an egg-less Spanish tortilla—Taboada serves sides of American bacon for traditionalists. As during dinner service, all items are available in two sharable sizes.
Chen's Good Taste 18 Northwest 4th Avenue and 8220 SE Harrison Street
A longtime favorite of local chefs, Chen's Good Taste is one of the best Cantonese barbecue and noodle houses in Portland. And as it opens at 10am every day, it's also a good (and dirt cheap) brunch option. The first thing you need to know about Good Taste is that its wantons and dumplings are peerless. For five bucks, your party can enjoy about a dozen or so golf-ball sized pork dumplings studded with whole shrimp, minced garlic and greens, and flecks of crunchy water chestnuts. The Cantonese style barbecue—especially the ducks and the fatty roasted pork—are excellent. Personally, I'm a bigger fan of the steamed half chicken. It arrives juicy, tender, and bone-in, accompanied with an addictive ginger, garlic, and green onion paste served on-the-side. Try any dish with heaping sides of greens: garlic spinach, Chinese broccoli, or bok choy with oyster sauce. You won't wait more than five minutes for a table, and you won't upset your stomach from drinking too much coffee. Good Taste serves none, but all-you-can drink tea is free. At either location, It would be difficult for a party of four to spend more than $30. And because everything is made fresh daily, meals are better the earlier you go.