Public Transportation
Pedal-pabooza
Take a distillery tour by bike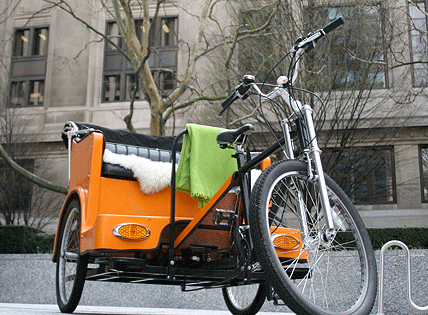 I like my bike, I really do. And one of the many splendored things I heart about Portland is our enthusiasm for making two-wheeled transportation part of our commuting routine. Bicycling is terrific exercise and considering the precarious state of fossil fuel consumption it makes sense on a number of ecological levels.
By the way, I would appreciate it if this post didn't degenerate into another forum for angry citizens to go off on tirades about smug, inconsiderate cyclists hogging the road or their arch enemies who paint little bikes on their Hummers every time they run somebody down while prowling around belching carbon dioxide into the atmosphere. On the other hand, I'm a shameless web-traffic whore, so if you really must vent, have at it. Just keep it clean, kids!
Anyways, Pedalpalooza kicks off this week, and for the next fortnight, there's going to be all kinds of cycle-themed merriment springing up all over town. Hooray! But there's a problem, you see. My free time revolves around the consumption of alcohol, and after getting doored, run over, and slamming into parked cars that mysteriously materialize out of thin air, I've rethought my position and decided that drinking and cycling don't mix—unless someone else is doing the pedaling.
Jonathan Magnus, the head man at PDX Pedicab, conducts weekly pedicab tours of local distilleries down in industrial South East Portland. Every Saturday between 1 PM – 5 PM thirsty sightseers can take a 90-minute cycle safari that includes stops—and sample sips—at House Spirits, New Deal Distillery, and Integrity Spirits. You have to book a seat in advance at the website, and a typical tour will include room for no more than 12 guests aboard 4 cabs. This excursion usually costs $40 a head, but if you check into Groupon Portland tomorrow (Wednesday) Magnus tells me there will be a Groupon for half off a PDX Pedicab distillery tour. Am I going? Hell to the yeah! I only hope my pedicabbie will be kind enough to bike me home after I've passed out, rather than just abandon me in a Honey Bucket, like last time. Whew! Once was enough.
Bikes, booze, and a breath of fresh air. I love Portland. I love Portland. I love Portland.