Don't Miss
International Beer Festival
Brews of the world land locally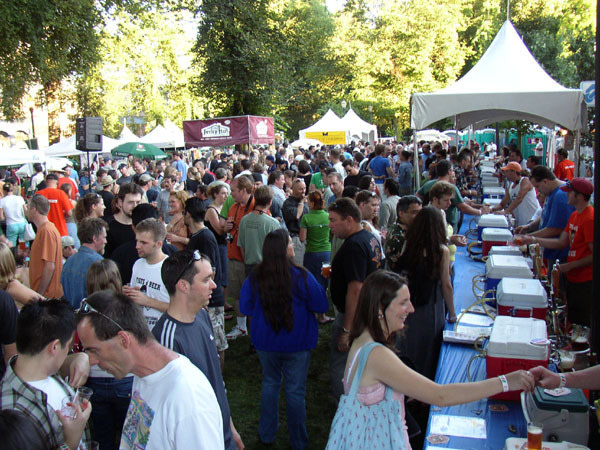 Billing itself as an over-the-top beer festival, the Portland International Beer Festival brings a ton of exotic ales to Portland this weekend.
The festival will feature over 150 different beers from 15 countries, including many unusual and hard-to-find beers that even the biggest beer aficionados have never seen.
When: July 16 4-10 PM, July 17 Noon-10 PM, July 18 Noon-7 PM
Where: Pearl District North Park Blocks. Entrance at NW Davis and NW Park Ave. Here is a map.
What: Over 150 beers, the official website has a complete list of beers they'll be serving if you're interested.
How much: Just $25 at the gate gets you a snazzy official glass and 10 beer tickets. Four-ounce pours cost between 1-6 tickets, with plenty of 1 ticket beers available for all you cheapskates.
What if I don't use all my tickets in one day? Well, I have no idea how this would even happen, but in the rare case it does, just keep your wristband and glass and you can use your tickets the next day!
Tips: Some of these beers are really rare and will likely run out, so don't wait until Sunday to try that Saison you read about on your favorite beer blog. Also, the event is cash only.
See you there!