Good Eats
A Foodie Fourth
Where to get your grub this Sunday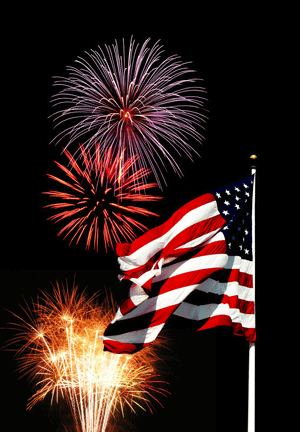 We have a helpful handful of edible happenings for you and the fam slated for Sunday. That is, if we can get some sunny delight from the weather gods.
Aquariva BBQ
From 4-9 PM
The classiest 4th of July cookout you could imagine is being held on Aquariva's outdoor patio. Gawk at scenic views of the Willamette and Ross Island while executive chef Andy Arndt turns a whole pig on the spit. Vegetarians needn't be depressed; he'll also be serving up fresh fruits, salads and vegetables from Sauvie Island Farms. And for dessert, there's Staccato Gelato!
Pearl Picnic Celebration
From 4-8 PM
This first-time fiesta will attempt to conjure up the spirit of an old-fashioned, Norman Rockwell-esque 4th of July celebration. There will be affordable chow from Burrito Bar and Bridgeport Brewery—the latter of which will also have a beer garden set up to meet the needs of ale enthusiasts. Artists, dancers and story tellers will have activities set up for the rug rats. Local vendors will hawk their wares and Pepe & the Bottle Blondes and Boy Eats Drum Machine will create musical magic from the stage.
BBQ at Irving St Kitchen
From noon-9 PM
This newish restaurant and bar will be in celebration mode as chef Sarah Schafer will be firing up mountains of succulent smoked St. Louis-style ribs! Crowd-pleasing sides of Mom's coleslaw and Boston baked beans will be nestled on your plate as well. And save room for a butterscotch chocolate pot de crème that will have you wishing you wore your extra-loose pants.
Northwest VEG's Potluck Picnic
1 PM
It's an Independence Day miracle! Actually, it's just a potluck picnic in the park, but the real miracle is that there will be no animal products involved—not even honey! Bring your croquet, badminton, bocce balls, or other lawn-based diversions and dig in. The only admittance fee is a vegetarian dish that serves six generously and has a card attached listing its ingredients. Celebrate our independence from England… and meat.
Outdoor American Dinner & Fireworks Party
7 PM
Dinner with a view of the fireworks display in inner Southeast Portland? Yes, please! Get in the chow line at Clarklewis for a bountiful meal that features spit-roasted Carlton pork shoulder, mesquite-grilled free-range chicken, corn on the cob, Borlotti beans, roasted potato salad, and garden greens. Live music too! $45 Adults; $15 kids under 10; free for wee ones under 3.