Product Test
Is It Safe?
Drink reporting can be hazardous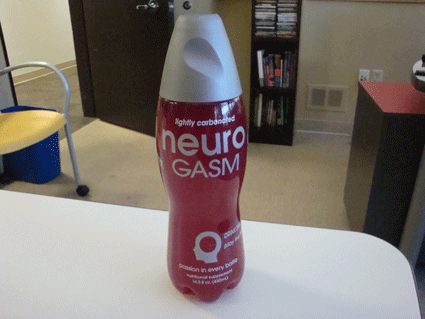 Today's post asks five simple questions that require answers from you, my faithful drinking buddies.
1. What is in this product?
2. What effect will it have on the human body?
3. Should I drink it?
4. Should I make an intern drink it?
5. Should I just leave it in the office fridge and walk away?
As you know, I'm a slave to your capricious demands, so please tell me how to proceed. By the way, I hope this serves as powerful evidence that I do indeed earn my paycheck. I am a working-class hero.