Spirit Guide
It's Rum Day!
So what are we having?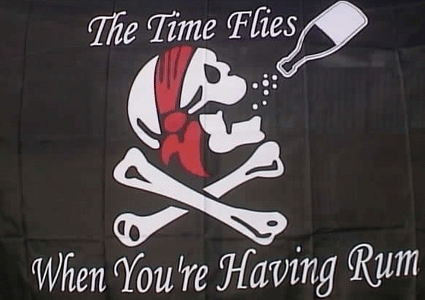 Today is National Rum Day! From what I've been able to determine the origins of this holiday are shrouded in mystery—which usually means it was something concocted by the rum industry in an effort to move more product. But far be it from me to rain on any event dedicated to the cocktail cause. If you're in a celebratory mood, you can find specials on rum libations at any of the Rogue drinking establishments today.
Speaking of Rogue, today is also the day that the Green Dragon Bistro and Brewpub on SE Ninth Ave unveils its new in-house brewing operation which will be called Buckman Village Brewery. Rogue master distiller John Couchot will be the captain driving that particular boat. If you're in the neighborhood, drop by for a pint or two of the Buckman Chamomile Ale.
And since it is National Rum Day, I've included an instructional video on how to make Hawaii's most devastating cocktail, the mai tai. If you've got any lovely rum cocktail ideas knocking around in your noggin please send 'em along. Aloha!