Food-portunity of the Week
Sweet & Savory Trivia on N Williams
Flaunt your snacking smarts with Pix Pâtisserie's palate-challenging Gastronomical Trivia, this Tuesday.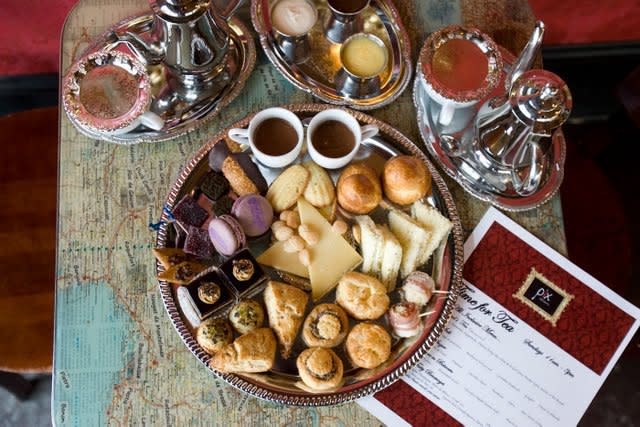 If there's two things Portland peeps love, it's food and trivia. Well, and beards, tattoos, bikes, Blazers, and fleece coats. But Pix Pâtisserie can only guarantee the first two when they present their Gastronomical Trivia Night! Can you taste the difference between an IPA and a Porter or between a Pop Rock and a Sweet Tart? Come prove it at Pix's North Williams outpost this Tuesday, 7-9 p.m.
Play by yourself or gather up to three more of your foodie friends to participate in six 10-minute rounds of "name the mystery munchies." Each round is a different category, including anything from charcuterie to cold cereal, and includes 12 flavors for you to identify. There are no blindfolds involved, but the Pix pros will do their darndest to "mask" the snacks so that you are forced to figure them out by taste alone. For example, they might serve all fruits as purees, or all 12 macarons will be blue. Everyone on a team can chime in on the answers, but you have to share the same samples. The winning team for each round receives a $25 Pix gift certificate.
SUPER SECRET BLOG READERS ONLY HINT: One of the categories will be herbs.
This is a trivia game that challenges your taste buds as well as your brain cells. "You may know that Comté is a cheese from France, but can you pick it out in a blind tasting?" asks Pix founder/mad pastry chef Cheryl Wakerhauser.
Um, I didn't even know what Comté was. Apparently I won't be much competition.
The price to play is $5 per person, including tasty treats, and the DEADLINE for reservations is Monday, September 13th.