Wine Country Weekends
For the Pioneering Palate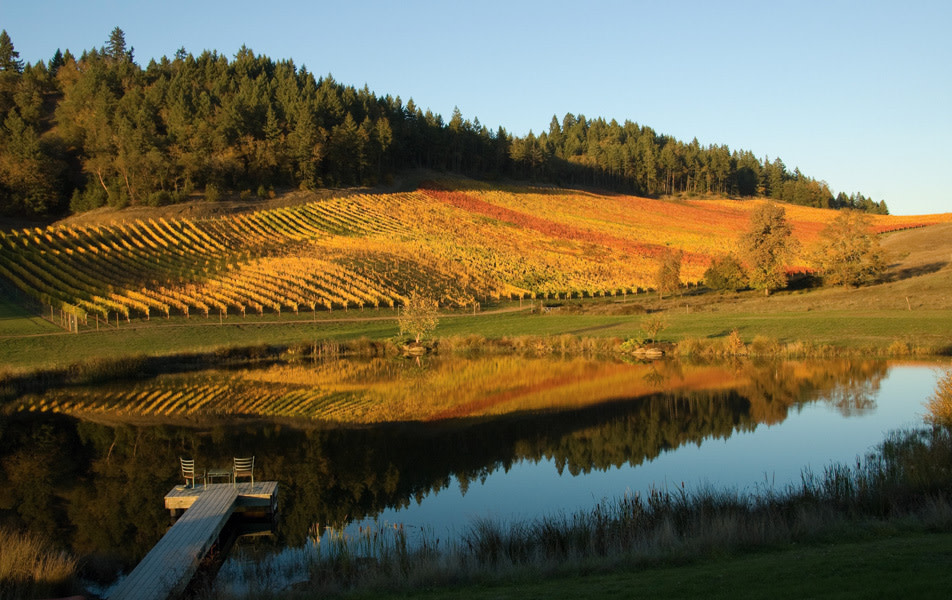 Less famous than Willamette Valley wines, the Umpqua and Rogue valleys' vintages have been earning points with warmer-climate grapes such as tempranillo, malbec, and even gewürztraminer. The trip to taste them may take longer, but there's the added reward of the scenery—grassy knolls, wheat fields, and picturesque farms, complete with red barns—even from I-5.
FRIDAY
Taste
Leave Portland by early afternoon, and you can be sipping your first Umpqua Valley wine before 5 at Brandborg, where Terry and Sue Brandborg specialize in pinot noir at the valley's northernmost tip. But with their vineyards located just 45 minutes from the coast, the cooler microclimate results in very different versions from the Willamette Valley. Not-to-be-missed tastes include the Scarlet Cuvée, a dry rosé made from pinot noir grapes that's only available on-site, and the '07 gewürztraminer, which New York Times critic Eric Asimov recently singled out for its "rich, floral" taste. 11–5 daily; 345 First St, Elkton; 541-584-2870; brandborgwine.com; no fee for two pours; $5 for five
In 2005, Reustle-Prayer Rock Vineyards became the first US winery to produce the Austrian varietal Grüner Veltliner. Four years later, they had it perfected: their 2009 reserve won the silver award at both the Monterey Wine Competition and the San Diego International Wine Competition. You can snag a taste—and hors d'oeuvres like chicken flautas, avocado crostini with chevre, and manchego with fig jam—in their barrel cave. Tue–Sat 10–5; 960 Cal Henry Rd; 541-459-6060; reustlevineyards.com; $10 tasting fee
Check In
Located 30 miles east of Roseburg in the Umpqua National Forest, the quirky Steamboat Inn is worth the drive for its idyllic setting and fantastic family-style supper ($50 per person). A motley collection of streamside cabins, forest cottages, and three-bedroom houses, the inn also has a library (where hors d'oeuvres and wine are served) and a grassy terrace. 42705 N Umpqua Hwy, Steamboat; 541-498-2230; thesteamboatinn.com; streamside cabins from $175
Closer to Roseburg (and to wine country) is the CH Bailey House, a 1905 farmhouse that Jay and Sherry Couron converted into an upscale four-room bed-and-breakfast three years ago. In addition to a full breakfast, the Courons serve complimentary local wines—Abacela, Brandborg, and Henry Estate—as well as Eugene's Ninkasi beer. Guests can do their stargazing from the hot tub out back. 121 Melton Rd, Roseburg; 541-672-1500; chbaileyhouse.com; doubles from $125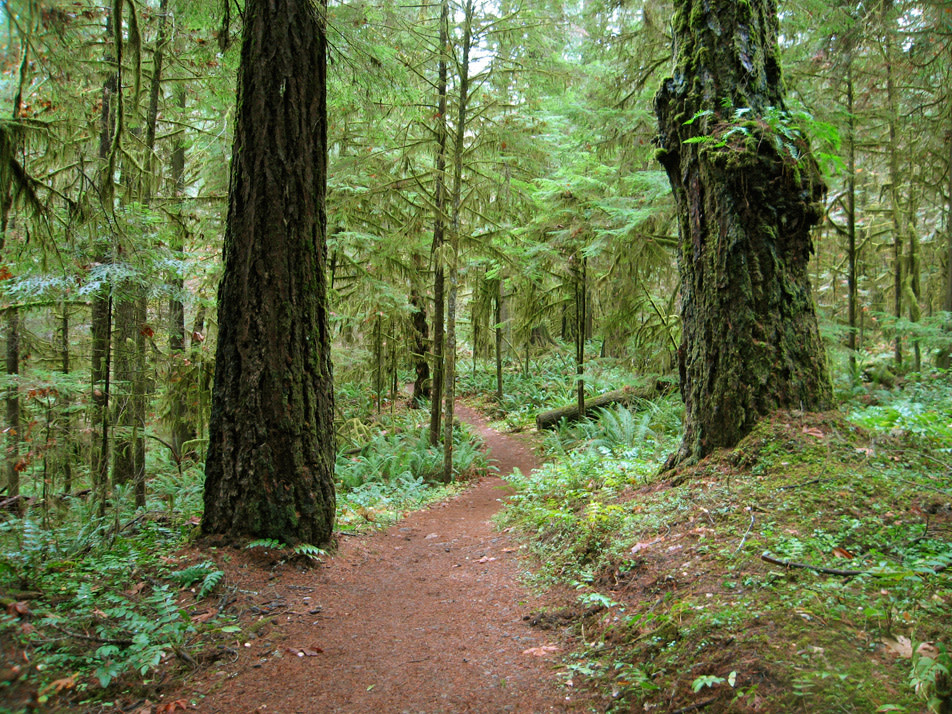 SATURDAY
Do
Before you check out of the Steamboat, take the short walk over to the Mott Trailhead, part of the 79-mile North Umpqua Trail. The Mott segment (5.5 miles round-trip) will take you through old-growth forest and past the silky green Umpqua River, which is often teeming with steelhead and chinook salmon—and fly-fishermen.
Eat
Portland's foodie tide hasn't quite washed over Roseburg. However, Mark V Bar and Grill is a strong early wave. In addition to salads, hearty sandwiches (the Reuben, in particular, is a hit), and pastas, there's an eclectic tapas menu that includes everything from sautéed mussels and prawns to spicy kimchi. 563 SE Main St; 541-229-6275
Taste
After diligently researching how to grow high-quality tempranillo grapes, Earl and Hilda Jones settled upon 500 acres in Southern Oregon, an area climatically similar to Spain's Rioja region. The result is Abacela and a full-bodied, award-winning tempranillo, plus several other wines from estate-grown vineyards, including the malbec, the viognier, and the albariño. 11-5 daily; 12500 Lookingglass Rd, Roseburg; 541-679-6642; abacela.com; no fee for three pours; $5 for five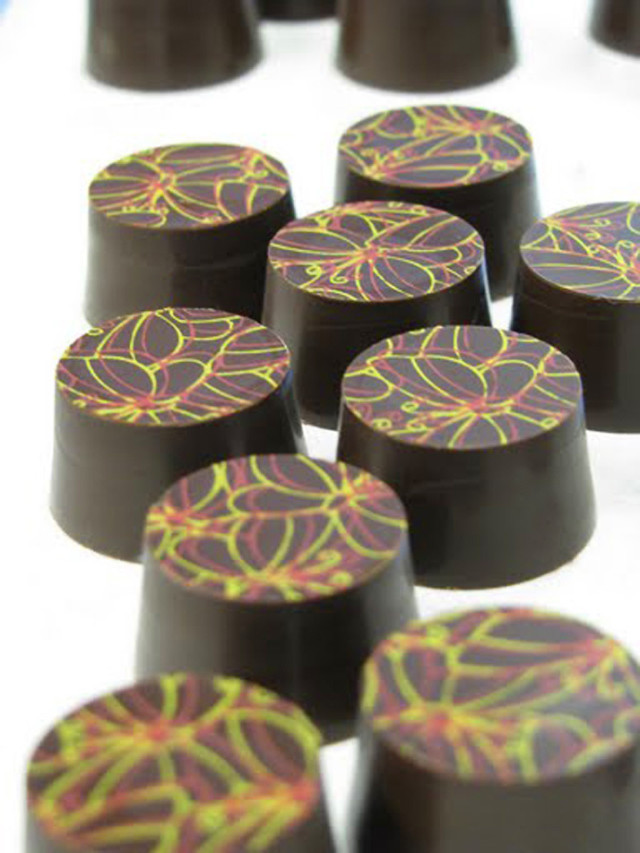 At Spangler, just a few miles south, you can enjoy rich, Old World–style cabernet sauvignon, cabernet franc, and malbec. Winemaker Pat Spangler uses minimal sulfites and proudly dry-farms his 40-year-old estate vineyards of syrah and cabernet sauvignon. He also makes a refreshing unoaked chardonnay and a honeysuckle-scented viognier. 11-5 daily; 491 Winery Ln, Roseburg; 541-679-9654; spanglervineyards.com; no fee for three pours; $5 for a reserve flight
Eat
Cheese lovers will want to make a pit stop at the Rogue Creamery—part factory, part shop, all deliciousness. Manager Tom Van Voorhees will lead you through a tasting of the chocolate-stout cheddar and the natural-rinded Caveman Blue as you watch cheese artisans hand-rack and stir the curds. Sat 9–6, Sun 11–5; 311 N Front St/Hwy 99, Central Point; 866-396-4704; roguecreamery.com
Next door, enjoy the truffle-making at Lillie Belle Farms. Goodies here range from a dark chocolate Maker's Mark bonbon to a single-origin ganache from Madagascar. Sat 9-6, Sun 11-5; 211 N Front St; 541-664-2815
Check In
In 1892, Jeremiah Nunan ordered a stately Queen Anne Victorian house from a Sears catalog. Cost: $7,000. Today, the elegantly appointed Nunan Estate is a lovely, eight-room bed-and-breakfast. Five rooms—including the crimson-hued Peacock Parlor—are located in the main house, and three spacious ones are in the carriage house, above the inn's excellent restaurant. 635 N Oregon St, Jacksonville; 541-899-1890; nunanestate.com; doubles from $85
Eat
The Umpqua Valley will leave many impressions on a visitor, but few more indelible than a meal by chef Tim Keller at the Nunan Estate's Carriage House Restaurant. Try the melt-in-your mouth black cod, sautéed with a sweet-chile hoisin sauce and topped with sesame seeds, fish roe, and snow peas.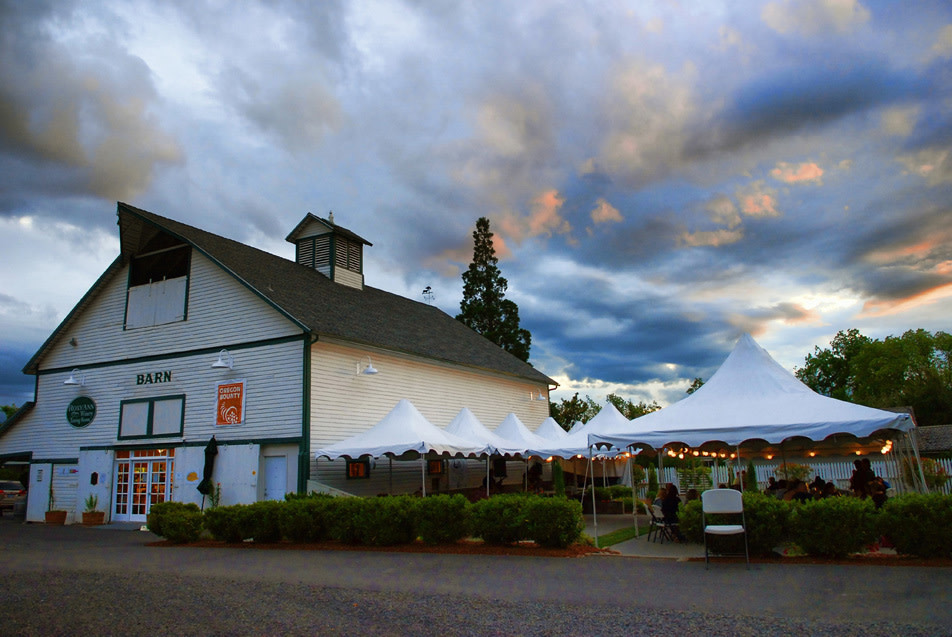 SUNDAY
Do
Before breakfast at Nunan Estate, saunter over to the Panorama Point Trail, an easy one-third-mile loop with views of the Siskiyou and Cascade mountains. Closer to the Nunan is the town's sprawling 21-acre pioneer cemetery. Download audio tours for each walk at the chamber of commerce's website, jacksonvilleoregon.org/audiosite.
Taste
You can't leave the Rogue Valley before sampling the wines at RoxyAnn, particularly the intense claret, the winery's claim to fame. Housed in a historic barn, the tasting room doubles as a high-end grocery store with freshly baked baguettes, local cheeses, and other picnic provisions. Friday nights, there's live music in the garden. 3285 Hillcrest Rd, Medford; 541-776-2315; roxyann.com; $3 tasting fee
Eat
Newly expanded, the cult restaurant New Sammy's Cowboy Bistro now serves lunch as well as dinner. The food is as sublime as it's always been—from sourdough bread to a salad topped with broccoli, potatoes, a farm egg, and grilled organic chicken to the Umpqua Valley lamb meatballs with spinach, shiitakes, and orzo. And trust us, you'll enjoy wading through the 135-page list of eclectic European wines. Wed–Sun; 2210 S Pacific Hwy, Talent; 541-535-2779