Perfect Pairings
Toothsome T-Day Wines
Good pilgrims know to show up at Thanksgiving dinner with a good bottle or two.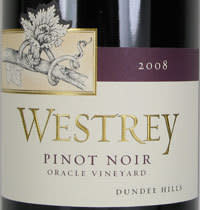 With only three food shopping days left until Thanksgiving, some folks are still frantically trying to figure out if they are going to go classic, cornbread, rice, or gluten-free with their stuffing. But then there are the lucky people who, instead of sweating into a pot of gravy or pan of sweet potatoes, will simply be attending someone else's feast. Even if your gracious hosts have instructed you to only bring yourself, a fabulous wine always makes for a welcome addition to the festive T-Day meal.
To make purchasing a bottle of holiday vino easier on you, we asked four local experts to weigh in with both a choice under-$30 red and a not-red. Of course, no one wine will be the soul mate for every item on the table, but bring any of these eight bottles and you and your fellow gobble-gobblers will truly have something to be thankful for.
THE GRAPE GURUS
Andrew Fortgang, co-owner of Le Pigeon and the upcoming Little Bird
Bruce Bauer, owner of VINO
John Kennedy, owner of Great Wine Buys
Lisa Shara Hall, senior editor at Wine Business Monthly
THE GOODS
Red
Bruno Côtes de Bruneaux "Columbia Valley," 2008 (approx. $12.95)
Holiday meals are not the moment to split the atom wine-wise, says Bauer. "Big flavor + Big value = Big enjoyment. This Rhône-style red blend made from Washington grapes offers plenty of jammy, spicy, blackberry and cocoa-tinged fruit in a far too drinkable style, and the bold berry flavors and full-bodied texture will stand up to the cacophony of flavors running riot across your holiday table. It's absolutely one of those nothing-not-to-like reds!"
Westrey "Oracle Vineyard" Dundee Hills Pinot Noir, 2008 (approx. $24.95)
Want a wine that will go well with the majority of your T-Day dishes and drink well on its own? Opt for a fruity red, says Hall. "Well-balanced dark cherries unite with a gentle spice in this Oregon pinot. The 2008 vintage is superb, showing off a firm structure, a tightly balanced core of fruit, and bright supporting acidity."
Domaine Jacky Janodet Moulin-à-Vent, 2009 (approx. $19)
Beaujolais is always lovely with turkey, says Fortgang, "and the cranberry sauce will bring out the wine's lively, fresh berry notes."
Clos du Caillou Côtes du Rhône, 2007 (approx. $25.99)
Kennedy, a self-proclaimed sucker for the southern Rhône, says that this red's savory herb notes, smoky earthiness, and roasted fruit flavors make it a great match for T-Day fare like bacon and sage dressing, roasted squash, and turkey—especially if the bird is smoked, as he does with his on a BBQ. "This bottling from the ripe 2007 vintage offers plenty of forward fruit for the casual wine drinker as well as layers of more complex spicy flavors that keep it interesting glass after glass."
Not-Red:
Elio Perrone Bigaro, 2009 (approx. $18)
A semi-sparkling rosé from Italy's Piedmont region, this lower-alcohol dessert wine is a great way to refresh the palate after a heavy Thanksgiving meal, says Kennedy. "An uncommon blend, it offers all the swoon-worthy floral, honeysuckle, and apricot aromatics of a white Moscato, along with the tangy cherry/berry flavors of a red Brachetto. Refreshingly delicious and lightly fruity as opposed to syrupy sweet, this is a dessert bottle to keep the party going rather than end it."
Domaine de Juchepie Anjou Sec, Les Monts, 2005 (approx. $25)
The great richness of this white makes it great for poultry, says Fortgang. Lush fruit and a little funk on the nose, a round mouthfeel, and lovely acidity on the finish can both complement and cut through the richness of a heavy, fatty Thanksgiving meal.
J & H Selbach Zeitlinger Himmelreich Riesling Kabinett, 2009 (approx. $13)
To bring out the best in your sweeter Thanksgiving dishes, Hall suggests serving a sweet wine balanced by high acidity, such as this German Riesling Kabinett. "The stone fruit flavors are kissed with sweetness but balanced by a high acidity—perfect for cutting through the cranberries and sweet potatoes, and, actually, not bad match for the big bird."
Waldschutz Grüner Veltliner, 2009 (approx. $11.95)
"Grüner Veltliner from Austria is the new flavor du jour in white wine, and it's no wonder when you get gobs of fresh, crisp apple and citrus fruit with hints of black pepper and floral spice lurking around the edges," says Bauer. "This Waldschutz GV is a textbook example. Über-food friendly, with plenty of personality, this one-liter bottle—1/3 more than a standard 750ml bottle—is exactly what you want at your T-Day table."