Food News
Charcuterie Wars Coming!
The owners of Chop Butchery and Nick's Italian Café will show off their meat-curing prowess in new projects opening next spring.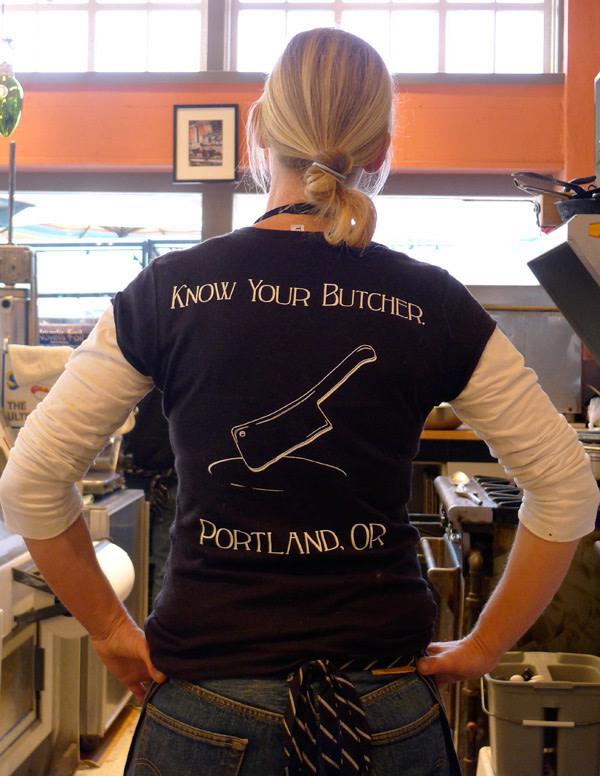 Get ready for the next wave of meat love, as off-the-radar skilled salami makers prepare to challenge Olympic Provisions domination of the growing artisan charcuterie market.
Next March, Chop Butchery's Eric Finley and Paula Markus—one of Portland's rare female butchers—plan to open an as-yet-unnamed micro-charcuterie retail shop inside the Hub space on N Williams Avenue behind Tasty n Sons. Chop is the evolution of the famed Viande meat counter, once co-owned by Tasty's John Gorham, who worked alongside Finley and Markus and is now investor in their new project.
The shop hopes to earn a coveted (and challenging) certification from the USDA, with plans to expand Chop's small but terrific line of salamis, playful pates and meaty sandwiches "Our goal is to kill it on the retail," says Finley. "Ever see how many people are wandering around the hall waiting to get in to Tasty n Sons?"
Meanwhile, Eric Ferguson and Carmen Pierano, chef-owners of the celebrated Nick's Italian Café, have started construction on Fino in Fondo, a 3,000-square-foot curing facility in downtown McMinnville. Ferguson is a salumi fanatic, who learned the art in Umbria, then headed to San Francisco's famed Quince, where he ran the butchery program and met kitchen mate and cooking talent Pierano. The couple, now married, took over Nick's from Pierano's father four years ago after working in small restaurants in Italy. Salumi was on the menu from Day One, and anyone who has been lucky enough to try it knows they're playing for keeps.
Plans include a full wholesale line of classic salami, plus whole muscles, two types of pancetta (flat and round), guanciale, bone-in prosciutto and culatello, Italy's "king of salumi"—all made from heritage Berkshire-Yorkshire pigs sourced from one Madras farm. And, of course, more goods on the menu at Nick's.
How big is the demand? Next spring also brings the expansion of Olympic Provisions, the restaurant and full-service salumeria hot spot in industrial Southeast Portland. To keep up with the howling demand, OP's new space on Northwest Thurman will house 3,500 feet of curing space (8 times larger than its current meat lab), a full-size professional grade smoker and a small café/retail shop up front.
"We see this as part of a growing culture," says Ferguson. "It's going in that direction with food and wine and way of life. Look at local stores, farmers market. When I go to parties, instead the old cheese plate I'm seeing interesting local meats, local cheeses. It's no longer just about getting it in restaurants, it's about using these products in our homes—that's the tipping point for a culture."