Stocking Stuffers
Last Minute Gifts!
Suitable presents for the tippler on your list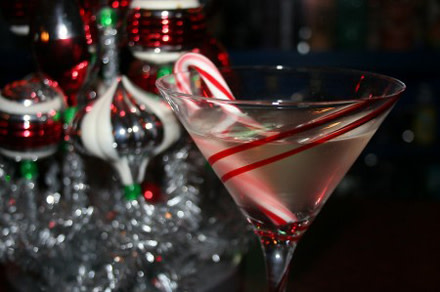 I am a notoriously lousy gifter. When wandering the stores at Christmastime I become hypnotized with possibilities and all thoughts of the actual recipient vanish. My eyes glaze over, and like a crow, I am drawn to the shiniest bauble on the shelf. Perhaps it's my narcissism or shocking lack of empathy, but I frequently bestow presents on friends and family that would be better suited to… someone like me.
With that in mind, I'm undoubtedly the perfect guy to cobble together a list of gift possibilities for that hale and hearty soul in everyone's life; the individual who simply looks naked (shudder!) without a mug or a highball glass in their hand. Of course, you can always ignore these notions and simply buy them a spendy bottle of hooch, but I already grazed that pasture last year. I realize this post is arriving rather late in the season. It's yet another symptom of the careless gifter—sloth. Thanks to Lisa Morrison (aka The Beer Goddess) for not getting riled that I'm freely pilfering a couple entries from her own gift guide. It's all about the circulation of ideas, folks!
1. Old Lompoc Snuggies. The perfect present for that special someone who can't always be bothered with pants. You'll be the nattiest dresser at your house in this handsome and comfy mu-mu embroidered with the logo of Portland's own Old Lompoc Brewing. Slip it on and commence swilling a C-Note IPA! $25. Available at 5th Quadrant.
2. What to Drink iPhone App. How many times has this happened to you? You're sitting down to an elegant meal at a posh dining establishment and you're stymied by wine choices to go with your Lobster Thermidor? Based on the popular book What to Drink With What You Eat by Andrew Dornenburg and Karen Page, this handy application will magically transform you from slob to sophisticate in no time!
3. Oregon Beer Odyssey. Speaking of sophistication, it's high time you educated your palate to the myriad beer styles available in your local cooler. From amber to zymurgy, Oregon Beer Odyssey's classes will get you up to speed in all things ale-related.
4. Absinthe Kits. Delve into the mysterious world of the drink known as "The Green Fairy," referred to as such for its rumored psychoactive properties! Only recently legalized in this country after being banned for nearly 100 years, absinthe preparation is as much ritual as it is routine.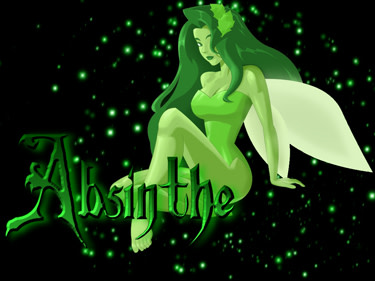 5. 33 Beers Pocket Journal. No more blurry notes on napkins! Now beer snobs have a useful drinking companion who can remember what you did last night. This pocket-sized journal helps you take meticulous notes on the various properties (IBU, ABV, OG, etc) of every ale you've ever tasted. Also available at local beer emporiums all over town.
6. Portland Happy Hour Guide. Even yours truly is in awe of Cindy Anderson, Portland's heroine of Happy Hour. Never again will you have to choke down stale chips or vulcanized chicken wings while unwinding after a miserable work day. 2011 edition now available.
7. Heavy Duty Juicer. If you're serious about being the best home bartender on the block, then let me introduce you to my little friend. Fresh fruit juice is a requirement for cocktails that will be the life of the party.
8. Ultimate Home Bar Set-up Hello basement tiki bar! Between this and the juicer, you're ready for anything—including all the new friends you'll have.
9. Old Man Drinks: Recipes, Advice and Barstool Wisdom Enough with the fancy-pants cocktails! This indispensable primer from author Robert Schnakenberg will have you cranking out sidecars, rusty nails, and monte carlos just like the legendary Jimmie Charters.
10. iPhone Case Bottle Opener. Even if you're not getting a signal, you can still crack open a cold one—as long as you're not behind the wheel!