The Year in Food
Dining 2010: Picks and Pans
Portland's top tastemakers dish on this year's defining restaurants, addictive dishes, and trends best left in the recycle bin. Pull up a chair at the Eat Beat's first annual Restaurant Survey.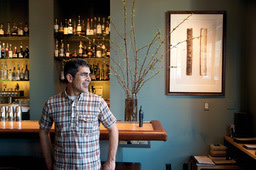 KAREN

BROOKS
(Restaurant Editor, Portland Monthly; blogger, EAT BEAT)
RESTAURANTS THAT EMBODIED THE YEAR: In a food-centric city that can't (or won't?) support a strong upper class, two places remade ambition on a small, exciting scale. At Castagna, Matt Lightner—the first chef to seriously rethink local cuisine since the farm-to-table movement in the early '90s—showed avant garde ideas can live outside of empty theatrics and exclusive wallets. At Grüner, Christopher Israel upgraded ancient gut-warmers from Europe's Middle Earth in a room full of chic and magic—and created the party room of the year.
THE ONE THING THAT SCREAMED "PORTLAND: AMERICA'S NEW FOOD FRONTIER": The emergence of four new spots left no doubt that Portland is leading the coffee-shop revolution. It's now possible to find no fewer than nine point-of-view espressos and lattes within a roughly five-mile radius, stretching from indie-natty Coffeehouse Northwest on West Burnside and to design-intensive Heart Roasters on East Burnside, with Stumptown, Barista, and Spella Caffe in between. Among the newcomers: Sterling Coffee Roasters brought outstanding small-batch roasting straight to the street; Courier Coffee unveiled a fresh, fun, and super-friendly home for underground roaster Joel Domreis; Café Velo merged perfectionist pour-over coffee with North African street food; and Coava Coffee Roasters gave inner Southeast a taste of coffee brewed to order from carefully sourced beans. Let the heart-pounding begin.
THE BEST THING I ATE ALL YEAR: Gabriel Rucker capped another year-long run of originality with Le Pigeon's pan-roasted Columbia River sturgeon in November. Check this: a bed of celery root puree punctuated with caramelized pieces; a garnish of chile-date jam—a whiplash of hot and sweet; decorative green dots of flavor-punching chive-chile pesto around the perimeter; and a side of crispy, origami-like sweet baby onions, fried in a flurry of filo pastry shreds and tasting like Chinese New Year.
GUILTY PLEASURE DISCOVERY: I'm addicted to the Coconut Cream Pie at Baker & Spice. The super creamy filling is downright lick-able, and crust is buttery crush of the bakery's terrific shortbread cookies.
WHERE PORTLAND NEEDS TO BUCK UP: City Hall needs a vision to help food carts flourish. Has anything been more inspiring in a city deep in unemployment? Is there a better way for the young and the broke to quickly launch a business or chase a dream? Rather than cracking down, how about writing affordable codes specifically for cart owners or providing incentives to lot owners to provide shelter from the storm?
TREND THAT MUST DIE: What happened to nailing the perfect cocktail? When did we decide forgo the art of flavor and balance for drinks that often taste like air freshener? For all its admirable passion, the new spirits movement is becoming the drink version of "1980s tall food movement"—all show, no go. Drinks are getting too strong and too weird.
TREND ON THE HORIZON: Charcuterie, starring local pigs.
MIKE

THELIN
(Food Writer, Brand Developer)
RESTAURANT THAT EMBODIED THE YEAR: At a time when many menus were looking the same, chef Matt Lightner arrived from Europe's top culinary think tanks armed with a fresh perspective and new thinking. 2010 was Castagna's year, and the whole country noticed.
ONE THING THAT SCREAMED "PORTLAND: AMERICA'S NEW FOOD FRONTIER": Time Magazine food writer Josh Ozersky's gushing article on Portland's food scene was a graphic gastro love letter to Portland. I read it online, but I'm pretty sure the hard copy version contained nudity.
BEST THING I INHALED ALL YEAR: Cacao's drinking chocolate. Ounce for ounce, it's the most hedonistic and satisfying food item in Portland. I interviewed (former New York Times powerhouse food critic) Frank Bruni this summer and treated him to a drinking chocolate, and he audibly moaned upon trying it. How's that for validation?
GUILTY PLEASURE DISCOVERY: I discovered that I love and now crave raw kale salads. My cooking teacher would call that "hippie food." I call it a nice yin to a pork belly yang.
WHERE PORTLAND NEEDS TO BUCK UP: Portland is a city of artisan doers, and the real estate options still don't reflect this. I'd like to see the food cart model go bricks and mortar. If several food carts can occupy a parking lot, then why can't a few successful street food entrepreneurs band together and share a retail space—something like an urban food court? Think of the lunch court or night market possibilities, the empty retail spaces energized, the option of enjoying food cart fare with protection from the rain. Portland needs to rethink retail in a battered real estate economy, and this could be an answer. Can you hear me Mark Edlen and Greg Goodman?
TRENDS THAT MUST DIE: Charcuterie is an art, not a hobby, and if what you're cranking out in the prep room isn't as good as what you could buy at Olympic Provisions or Chop, just stop making your own and head to the butcher shop. Same with housemade ketchup. With few notable exceptions, it's total crap, although Grüner's is good enough to drink.
TREND ON THE HORIZON: Vegetables. I feel a health kick coming.
KELLY

CLARKE
(Arts & Culture Editor, Willamette Week)
RESTAURANT THAT EMBODIED THE YEAR: Tasty n Sons. Finally, Portland has a proper king of the brunch joints. Sharing family-style plates of John Gorham's globe-trotting grub elevates comfort food to a new level.
ONE THING THAT SCREAMED "PORTLAND: AMERICA'S NEW FOOD FRONTIER": The fact that our drunken chefs are willing to come to blows over locally raised pigs.
BEST THINGS I ATE ALL YEAR: Fresh, hot, housemade tofu with soy sauce and green onions at Bui Natural Tofu on Northeast 76th Avenue and Whiskey Soda Lounge's pork ear strips with Chinese black vinegar sauce—I swear they taste like sweet n' sour churros.
GUILTY PLEASURE DISCOVERY: Delicious Doughnuts' blueberry cake doughnut. Anything involving chocolate made by Ten 01's ridiculously talented pastry chef Jeff McCarthy.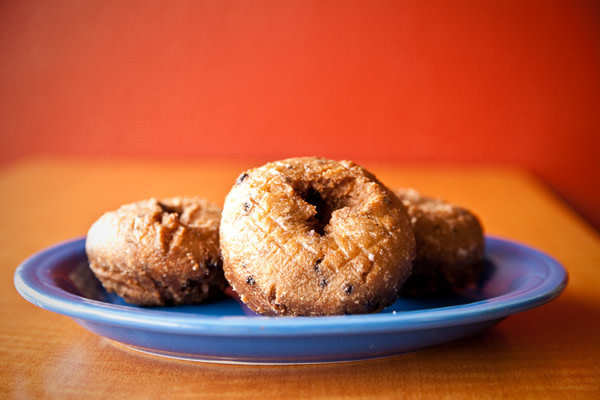 WHERE PORTLAND NEEDS TO BUCK UP: I want some lively seafood joints. And a Korean fried chicken joint, stat.
TREND THAT MUST DIE: Burgers sandwiched between other sandwiches, most likely grilled cheese.
ERIN

DEJESUS
(Editor, Eater PDX)
RESTAURANT THAT EMBODIED THE YEAR: Prior to recent news of big changes underway in the kitchen, I would have said Olympic Provisions. But it's hard to argue with Tasty n Sons. Combine the inventive take on a post-boozing favorite (brunch) with the energetic dining room and the fun, communal approach to eating and you get the year's hippest spot. I'm obsessed with the polenta and sausage ragu.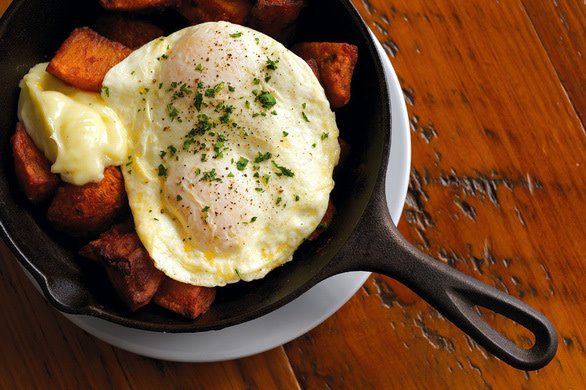 ONE THING THAT SCREAMED "PORTLAND: AMERICA'S NEW FOOD FRONTIER": When I think of PDX food, I think of experimental-yet-straightforward dishes…made of meat. This year was all about going whole hog, in-house butchery, playing with offal, charcuterie plates, and house-made terrines.
BEST THING I ATE ALL YEAR: The dish I most frequently crave is the oxtail soup at Red Onion. So simple, perfect amount of spice, oxtail falls right off the bone. Amazing.
GUILTY PLEASURE DISCOVERY: The deep-fried Mars bar at the Frying Scotsman food cart in downtown Portland. So many things shouldn't work about a battered-and-fried candy bar, but this is like a nougat-filled zeppole (fried Italian doughnut). As it turns out, I really like things that taste like nougat-filled zeppole.
WHERE PORTLAND NEEDS TO STAND UP: Where's the great New York-style pizza by the slice? Apizza Scholls and Ken's Artisan Pizza make amazing pies, but they're almost too good: I'm looking for the paper-thin, canned tomato, questionable-ingredient, $2/slice pizzas made by someone with (preferably) a Staten Island accent.
TREND THAT MUST DIE: The bistro burger has hit its saturation point. Especially with people putting non-grounded meat products on buns and calling them "burgers" across the board.
TREND ON THE HORIZON: It's looking like 2011 will be the year of the French bistro in Portland.
KAIE

WELLMAN
(Author, Creator, and Publisher of eat.shop guides)
RESTAURANT THAT EMBODIED THE YEAR: Olympic Provisions encapsulates what Portland is all about right now: the artisanal culture of meat-curing married with aperitivo-esque (i.e. bar-snacking) casual dining. OP also has the best restaurant feng shui in town—industrial with a smidgeon of rustic, low-lit, sexy vibe.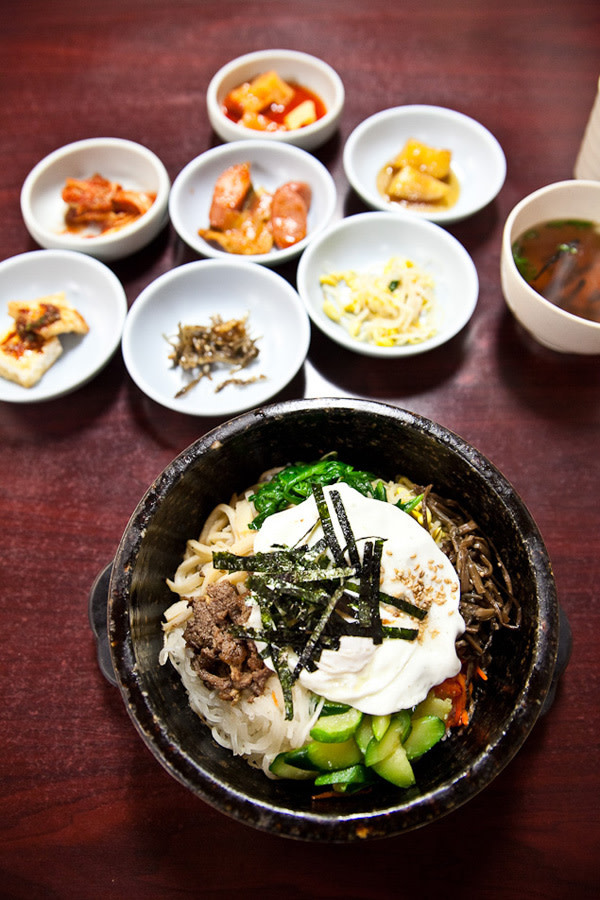 BEST THINGS I ATE ALL YEAR: I couldn't get enough of the quail egg skewers at Ping, the mushroom gratin at Grüner, and the jjol myun (Korean rice noodles with spicy sauce and hard-boiled egg) at Spring Restaurant inside the Paldo World Asian Market in Beaverton.
GUILTY PLEASURE DISCOVERY: The caramel corn or frankly any and all of the candy at Enchante in Old Town Milwaukie. I get sugar happy just thinking about this place.
WHERE PORTLAND NEEDS TO BUCK UP: Castagna was certainly the ballsiest restaurant of the year. In a town where fine dining barely exists and experimentation with food looks something like Pepto Bismol smeared on a donut, Monique Siu and Matt Lightner took a gorgeous dive off a high board and judges around the country have given exceptionally high marks to their effort. We need more of this level of exploration, skill, and refinement to really make this town a food mecca. Portland diners need to support ambition or we'll be a one-trick pony and off the foodie radar faster than you can say Wolfgang Puck.
TREND THAT MUST DIE: Don't get me wrong, I have a close personal relationship with cheeseburgers—but do we really need any more burger joints in town? No. I'd also be happy to see less pork belly, marrow, and self-serve frozen yogurt spots.
TREND ON THE HORIZON: Lardo. What I'd like to see in Portland? A great Cambodian restaurant.
ROGER

PORTER
(Restaurant Reviewer, Portland Food and Drink)
RESTAURANT THAT EMBODIED THE YEAR: June, with its overstated understated menu and preparations.
ONE THING THAT SCREAMED "PORTLAND: AMERICA'S NEW FOOD FRONTIER": 1,000 people willing to pay $1,000 each at the International Pinot Noir Celebration for three days of stunning food made by one great local chef after another. Oh, I guess there was some decent plonk, but for me the food made the weekend!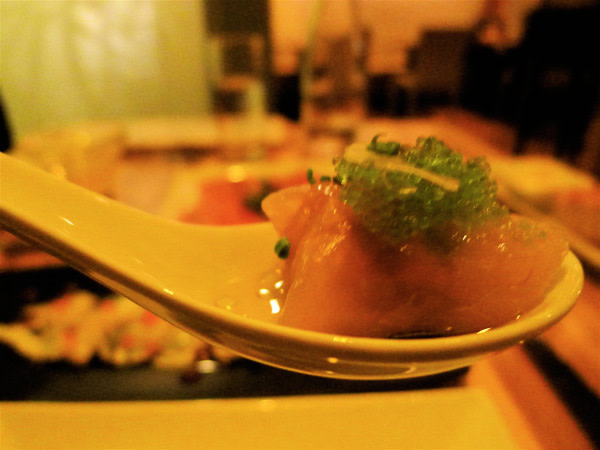 BEST THING I ATE ALL YEAR: Spicy octopus at Fin, wrapped in kajiki fish with orange, olive oil, and wasabi tobiko, served on a porcelain spoon.
GUILTY PLEASURE DISCOVERY: I used to say I'd ration my red meat allotment to serious steaks. Now I succumb to good burgers wherever a GPS turns them up in PDX.
WHERE PORTLAND NEEDS TO BUCK UP: Not being that happy just because the New York Times says nice things about us. We don't need to be reflected in someone else's mirror.
IS COMFORT DEAD? ARE WE DOOMED TO HARD CHAIRS AND SCREAMING THROUGH DINNER? Comfort is not a matter of soft sound and softer seats, but a feeling of well-being that speaks to biorhythms and an experience of enduring sensual satisfaction. For my money that means Paley's Place.
TREND THAT MUST DIE: Pile up of ingredients on a plate that destroys the integrity of each one.
ANNA

SACHSE
(Food Blogger, Portland Monthly's EAT BEAT)
RESTAURANT THAT EMBODIED THE YEAR: Tasty n Sons. Great food. A mix of classic comfort and innovation. A focus on breakfast. Unpretentious. Affordable. What more could you ask for in a food-obsessed town with a crappy economy?
ONE THING THAT SCREAMED "PORTLAND: AMERICA'S NEW FOOD FRONTIER": Carts, carts, and more carts. They are the perfect symbol for a city where food dreamers can do what they want and squeak by—as long as what they're doing tastes good and is a bit weird.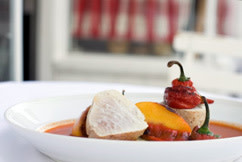 THE BEST THING I ATE ALL YEAR: It's a tie: 1) The albacore with peaches, corn, and nardello peppers at DOC in September was pure late-summer on a plate. 2) The huevos rancheros at Helser's on Alberta—a frequent menu special and a truly perfect stack of crispy corn tortillas, savory braised beef, black bean chili, cheese, fresh salsa, eggs, and crème fraiche.
GUILTY PLEASURE DISCOVERY: I never feel guilty about what I eat. I just go for a run. But some things are worth a few extra miles—*fried cheese curds at Savoy, *butterscotch pudding at Nostrana, and fries with truffle oil at Foster Burger.
WHERE PORTLAND NEEDS TO BUCK UP: An updated attitude about vegetarians is long overdue. Just because someone doesn't eat meat, doesn't mean they are a pallid neurotic who hates food. A talented chef should be able to create incredible, hearty, flesh-free dishes that a person with taste buds would actually want to eat.
IS COMFORT DEAD? ARE WE DOOMED TO HARD CHAIRS AND SCREAMING THROUGH DINNER?? When I go out, I don't want to feel like I am eating on my couch. But having to scream in my date's face over the din makes me feel on the verge of a psychotic break. For a comfortable experience at a reasonable decibel, I keep returning to Bar Mingo and Liberty Glass.
TREND THAT MUST DIE: Communal tables. I don't go out to dinner hoping to make new friends, and I have even less interest in being intimately involved in someone else's conversation about their hemorrhoids, divorce, or job watching paint dry.