Stocking Stuffers
The Year's Sweetest Spot: Alma Chocolate
Northeast Portland's outstanding chocolate shop is now a stronghold of hot chocolates and edible art—and the gift that keeps on giving.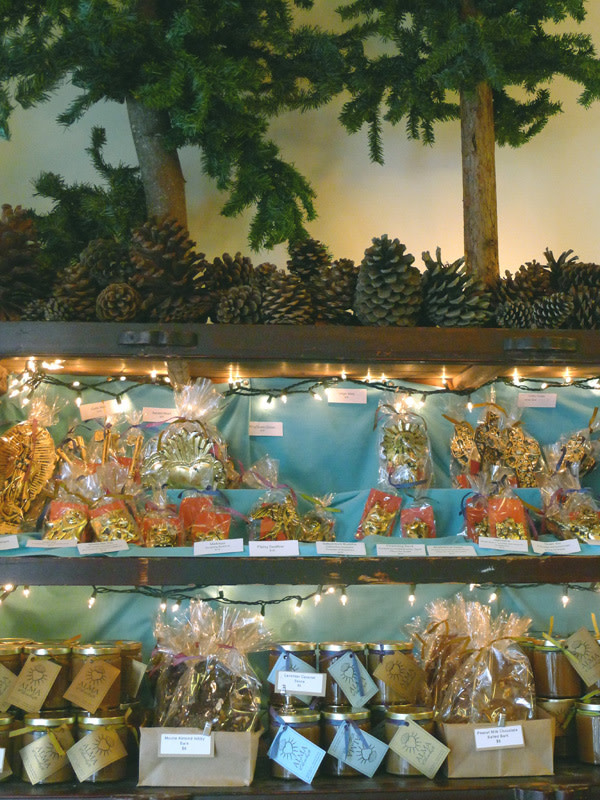 Convince yourself you need a last-minute stocking stuffer or a cocktail party gift guaranteed to trump all those obvious bottles of wine. Or just acknowledge the need to kiss the long, strange year goodbye in style.
Whatever your reason, get it together and get over to Alma Chocolate, the ingenious little shop of sugar on NE 28th Avenue that puts chocolate art in a space that feels somewhere between a Mexican flea market part and a funky art gallery.
Now hitting year five, Alma gets sweeter each year, with heavenly hot chocolates and under-the-radar baked gems joining handcrafted candies sheathed in single origin chocolates and adventurous flavors. Not to mention a treasure hunt of gems from exquisite barks, burnt sugar cocoa almonds, and imported bars stashed everywhere—on plush antique chairs and in the drawers of ancient armoires.
It's all good, mind you. But priorities, alas, must be made. Before the year fades, try (or buy) the following from our Essential Alma Shopping List:
Thai Peanut Butter Cups: A peanut cup that embarrasses the Reese's people from the moment you pierce the hard shell of exquisite chocolate darkness to find a soft explosion of firm, nutty cream dancing with complex spice and chile heat. To top it off, the whole thing arrives under a shower of crunchy volcanic salt.
Carmelita Hot Chocolate: Drinking chocolate meets steamed milk in a drink richer than Paul Allen, complete with swirls of Alma's luscious caramel-habanero sauce. The indulgence continues with a crown of hand-shaken whipped cream.
Chocolate Chip Fleur De Sel Cookies: A contender for Portland's best chipper—small, thin beauties perfectly positioned between crisp and chewy, dense with good chocolate and with just enough salt crunch to make it interesting (available sporadically—you've been warned).