Breaking Food News
FIN TO CLOSE AFTER VALENTINE'S DAY
The daring Southeast Portland seafood restaurant tanks itself after a promising six-month run.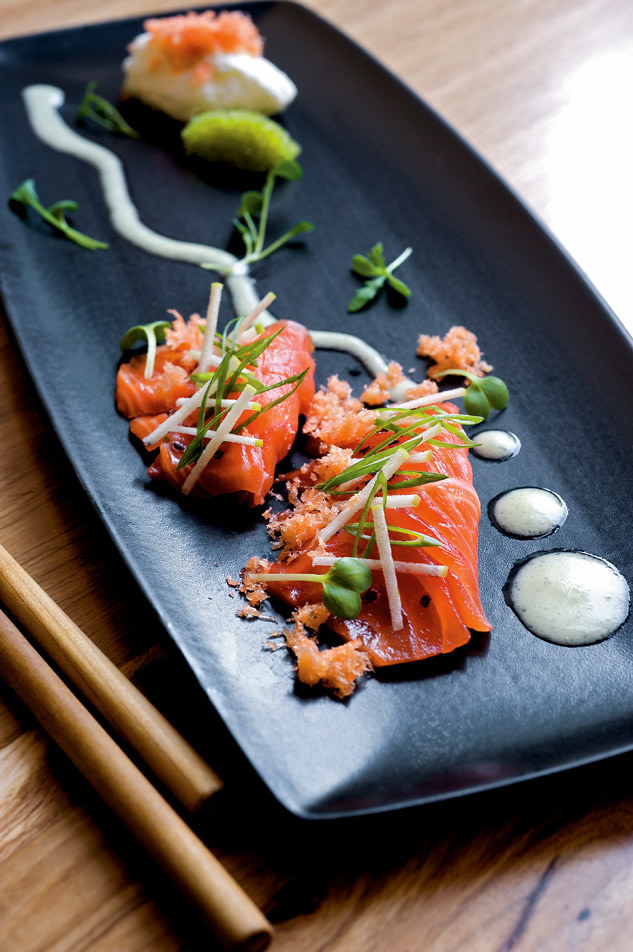 Come February, Fin will sleep with the fishes.
According to chef Trent Pierce, who confirmed the rumor, Portland's first small-scale artisan seafood restaurant has been sold. The gutsy new wave fish house at 1852 SE Hawthorne Blvd will serve its last dinner on Valentine's Day.
Owner Joan Dumas commented, "For personal health and relocation needs it is no longer viable for me sustain restaurant operations at Fin." She says the building has not been sold, and is currently considering her options. Pierce had hoped to buy the restaurant after two years, and he plans to seek funding to open his own place—either a raw food bar or a gritty Italian osteria—possibly with some of his Fin comrades.
Fin swam into Portland's comfort-food-loving market last July with ambition and adventure, breaking with old-school, large scale seafood restaurants like Jake's. No salmon, no sturgeon, no lemon wedges, no bibs. Pierce hoped to hook us with the likes of barracuda, blue snapper, and butterfish. And he did a pretty convincing job, toying with fish and charcuterie and sending out unexpected plates marked by still-life beauty. His Hawaiian butterfish—immersed in forest-pungent porcini dust, then dunked brazenly in butter and bone marrow drippings—was one of the best dishes of 2010.
Still, the dining room felt jarringly disconnected from the kitchen, and the experience sadly did not ante up to the food and price tags. (Read my review of Fin in the February issue of Portland Monthly).
Pierce says Fin opened on a slim budget in Dumas's former Sel Gris space, lost to a fire the previous year. "The sad thing is we're making money now," says Pierce. "That's the bummer. It all boiled down to not enough dining capital."
Catch Fin's last wave through February 14, Tuesday through Sunday nights. A special multi-course menu will serve as the grand finale on Valentine's Day.