Happy Hour
Happy Hour of the Week: Little Bird
The peeps behind Le Pigeon are now feeding eager beavers with their downtown bistro's new Early Hour menu.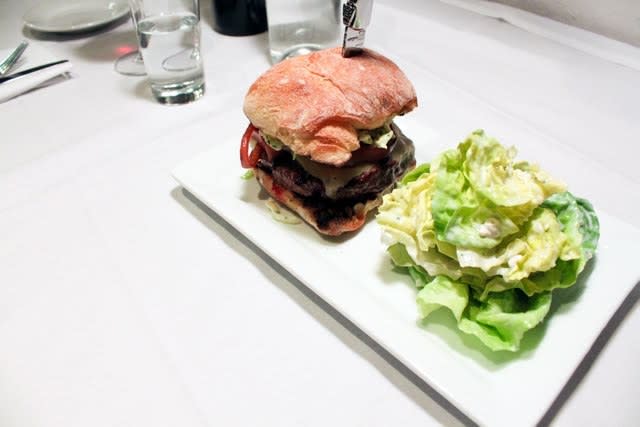 Rambling around downtown and in need of a decadent weekday nosh sometime between 3 and 5pm, but don't want a decadent tab? Little Bird is now able to meet that need with a new menu of "Early Hour" specials.
This late afternoon spread includes all the red-hot French bistro's chalkboard items with around $2-$6 knocked off the price. Snack on a trio of cheeses (raw cow, sheep, and goat) for $10, or a charcuterie plate ($14) piled with three saucissons from Olympic Provisions and house-made pork rillette. The daily dozen oysters will run you $20, but the soupe du jour is only six bucks.
If you're an LB newbie, your best bet is probably the much coveted, limited-edition at bad-boy big brother restaurant Le Pigeon but available all the time at Little Bird 'Le Pigeon' burger, accompanied by your choice of fries or lettuces for $9. A more adventurous choice, however, especially if you have a partner in dining, is the roasted marrow bones with onions and aged balsamic, also $9. "They're really rich and great for sharing," says Little Bird co-owner and general manager, Andrew Fortgang.
Fortgang also recommends using these early hours to sample bar guru Jonny Ericsen's specialty cocktails, which are priced at $6 rather than the normal $9. "I suggest the Van Kleef and the Antoinette," he says. "Both are representative of their namesakes, but you will have to try them to see what I mean."
I accept that challenge, good sir.
Early Hours: Mon-Fri, 3-5pm
Address: 219 SW 6th Ave