Charity Event
Plate and Glass
Whiskey to the rescue!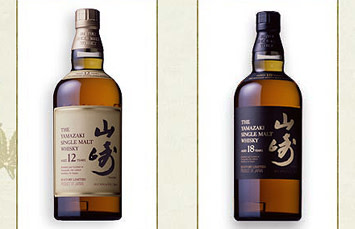 This is too sweet of a deal to pass up. On Sunday at Beaker & Flask you can attend "A Conversation Between Plate & Glass," a five-course Japanese feast prepared by B & F chef Anthony Walton. Each course comes paired with a Japanese whiskey selected by Neyah White, an acclaimed Bay Area bartender and brand ambassador for Yamazaki Single Malt. If you're having trouble wrapping your head around the concept of whiskey from the Land of the Rising Sun, be advised that Yamazaki has won gold medals at both the International Spirits Challenge and World Spirits Competition, so we're talking about some distinguished beverages here.
This epicurean event, hosted by Yamazaki Whisky and the Oregon Bartenders Guild, is only $120 per person with proceeds going to Second Harvest, Japan's largest food bank that distributes food to soup kitchens, orphanages, the elderly, emergency shelters, single mothers, the homeless, migrant workers, and many others. Obviously in light of recent tragic events, Second Harvest's need for donations has never been more urgent.
Have a look at the bountiful menu
Hibiki 12 year
Sashimi Scallop, Asparagus, Greens, Orange
Yamazaki Single Malt 12 year
Cold Soba Salad, Barbecue Chicken, Spring Vegetable, Egg Yolk
Yamazaki Single Malt 18 year
Miso Marinated Kobe Beef, Herbs, Kohlrabi, Yam
Auchentoshan Three Wood
Udon Noodles, Pork Belly, Kamaboko, Daikon, Seaweed
The Glenrothes '98
Ota Silken Tofu, Orange Mint, Sour Plums, Ponzu, Honey, Sesame
It almost sounds too good to be true so you are requested to RSVP by 4 pm Saturday. What are you waiting for? Good deeds and good food are the greatest pairing of all.
RSVP with
David Shenaut
[email protected]
phone 503 888 3118