CHEAP EATS
Southeast's Middle East Feast
Montavilla's Ya Hala continues to turn out reliable, affordable dishes that keep us coming back.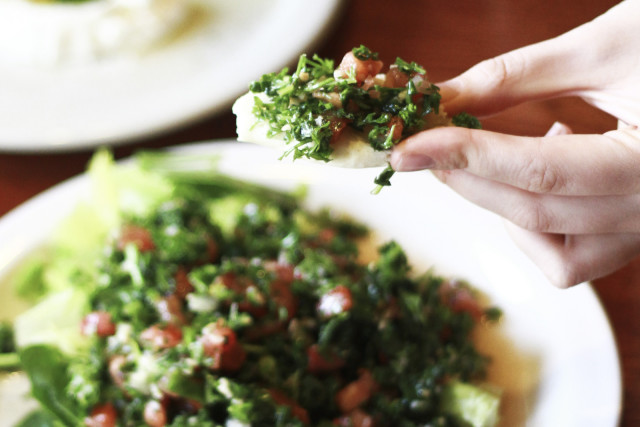 Ya Hala was this close to making it onto my Five Places I Love list – and anyone who has stepped through its blue-tiled mosaic entryway knows why. The combination of chef Mirna Attar's loving take on traditional Middle Eastern dishes and the cozy, trompe l'oeil mural and faux-finished fluorescent light covers do a number on my hungry heartstrings every time. Portland has her share of fantastic Middle Eastern restaurants, with Nicholas, Karam, Habibi and newcomer TarBoush boasting their own loyal followings, but for my money, the family-run Montavilla neighborhood veteran is a step above the rest.
I'm sure you've heard it before, but to truly feast on the cheap, stick to the mezza sections of the menu. You can literally fill your table with plates of food that will please everyone for what are considered happy-hour prices anywhere else in town.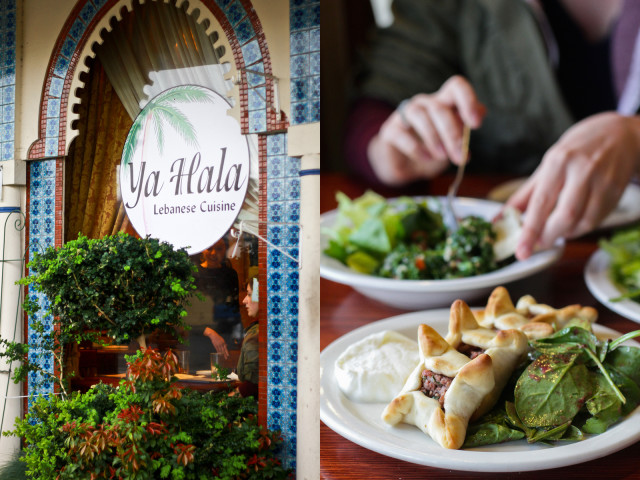 My go-to order is a big plate of freshly made, super-lemony tabbouleh ($4.95), labneh (yogurt cheese drizzled with olive oil and topped with fresh mint, $3.95), and aranabeet (additively delicious fried – not battered – cauliflower with tahini for dipping, $5.50) – all piled into plenty of fresh-baked pita. The meat or cheese sfeeha ($4.95 for 4) are another great addition; small bundles of either minced beef, tomato, onions and pine nuts or mozzarella cheese and nigella seeds, baked in soft pita dough. Like many of my favorite places in town, Ya Hala has plenty of choices for everyone: meat-lovers, vegetarians, vegans, gluten-freebies, and that odd friend who only eats rice.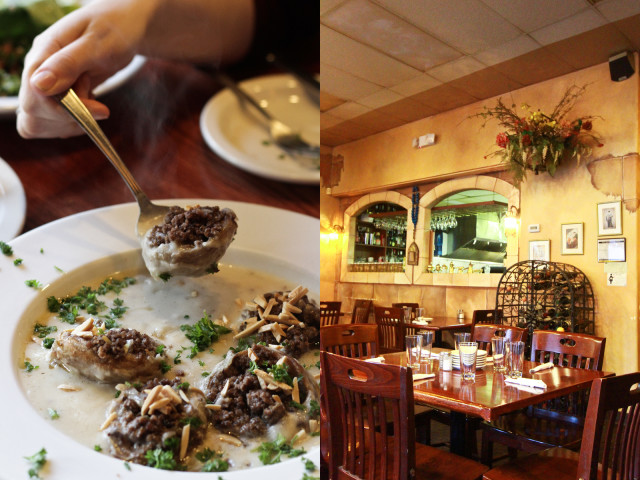 While the mezza selections at Ya Hala are good enough to come back for again and again, if you dive deeper into the extensive menu you'll discover some amazing gems. The
stuffed artichoke hearts (in both their beefy and vegetarian incarnations, ($13.95) are crave-worthy, decked in a garlicky gravy that would be perfect on any of the city's great biscuits, and the marinated ahi-tuna kebabs are surprisingly tender and flavorful ($13.95).
The delicious okra, eggplant, or summer squash stews ($10.50 each) are
some of the best vegan dishes in town
, though you're welcome to add braised lamb, chicken or beef for just $1.50 more. It's that kind of consideration – taking a well-prepared dish and encouraging affordable customization to suit everyone's tastes – that makes Ya Hala the kind of place that always satisfies.
8005 SE Stark St. 503-256-4484. Open 11 a.m. to 9 p.m. Monday through Saturday (takeout-friendly, no reservations)